Beyonce's Natural Hair Sparks Hilarious Reaction From Mother Tina Knowles - WATCH
27 June 2019, 16:28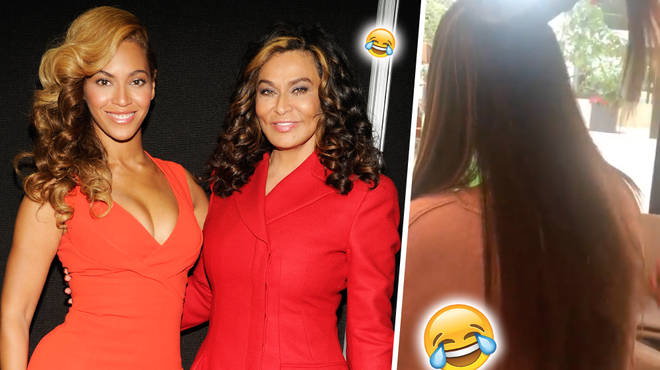 Beyonce's mother has taken to Instagram to show of Bey's natural long hair with hilarious commentary.
Beyonce's mother, Tina Knowles, 65, has showed off her daughter's hair on the gram'. In a recent Instagram post, Beyoncé sits in a stylist's chair as Tina shows off her daughter's natural hair.
The singer quickly cringed at her mother's hilarious comments on her hair.
Earlier today (Jun 27th) Tina Knowles took to Instagram to share a funny clip of her and Beyoncé. She captioned the video "I was trimming my baby's hair today and I am mocking Neal!" She continues "Getting on her nerves! Being really annoying."
Tina mentioned Neal Farinah, who is Beyoncé's celebrity hairstylist who has been working with her for over a decade.
In the clip, Tina was loving the look of Beyoncé's tresses, while complimenting her hair saying"Au naturale darling," Lawson says in a deep voice. "Au naturale, as Neal would say."
Beyoncé keeps her head straight and doesn't turn around during the video, but you can hear her say, "Mama, that's really annoying...I mean, very annoying." Tina just laughs it off and carries on.