Tina Knowles Just Deleted This Awkward Elevator Photo Of Jay Z & Solange From IG...
8 November 2016, 10:36 | Updated: 8 November 2016, 10:38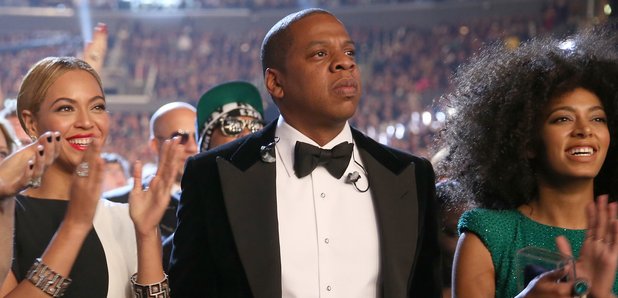 Peace at the table at last?
Tina Knowles posted, and deleted, a controversial Instagram photo of her daughter Solange and son-in-law Jay Z together last night… in an elevator.
The 62-year-old mother was quick to remove the image, which saw Jay Z smiling over at Solange whilst riding in an elevator together.

The 'Cranes In The Sky' singer performed on SNL last week, and was supported by her family - it is presumed that the photo was taken during the occasion.
Controversy surrounds the photo after Solange's famous attack on brother-in-law Jay Z in May 2014 after the Met Gala in New York City.
The footage showed Solange, Jay and her sister Beyonce leaving a post-show party in an elevator when Solange lashed out, aggressively kicking and swinging at Jay before being held back by a bodyguard.
The viral video circulated worldwide and speculations were rife as to what caused the unexpected fight.
However, the pair seem to have put their troubles behind them as Jay was seen supporting his sister-in-law for her NBC show performance, along with the rest of the family.

It is also reported that the trio attended an afterparty after the show.