Are Beyonce & Kelly Rowland Working On New Album 'Rose IV You'?
17 October 2018, 11:28 | Updated: 17 October 2018, 11:44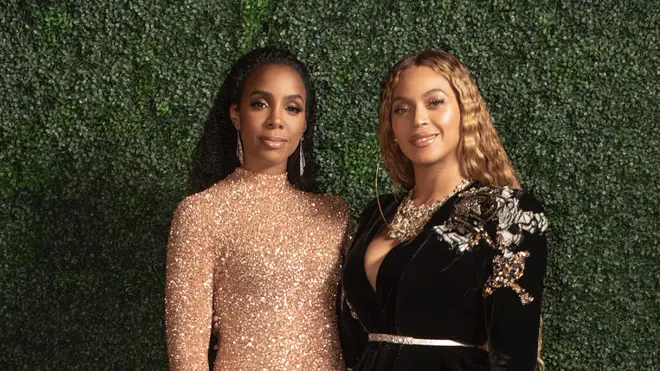 The Destiny's Child pair are rumoured to be working on new songs together ahead of a surprise album.
Beyonce and Kelly Rowland fans are suggesting that the pair are secretly working on a joint album called 'Rose IV You'.
Fans have long speculated that a Destiny's Child reunion was in the works, however attention has now turned to a specific Beyonce and Kelly Rowland project following a series of "clues".
Following Beyonce and JAY-Z's On The Run II Tour, the BeyHive spotted an Instagram account with the username @roseivyyou or Rose IV You.
There are currently two posts on the mysterious account.
The first is a short video clip of a rose slowly opening up, to the sounds of Beyonce singing and laughing.
While the other post is simply the Roman numerals "I.IV" on a black background.
This may suggest that Beyonce and Kelly Rowland's 'Rose IV You' album may be released on 4th January.
However there is currently no confirmation.
See both posts below:
Interestingly, the mysterious Instagram account only follows a small selection of people: Beyonce, Kelly Rowland, TIDAL, Netflix and Nicki Minaj.
Although this may simply be a coincidence, Beyonce famously teased lemons on her Instagram account for months before eventually releasing her album 'Lemonade'.
While Kelly Rowland recently posted an Instagram video of herself singing about rose petals.
Beyonce and Kelly Rowland are yet to directly address the speculation however the pair were recently spotted together at the City Of Hope Gala in Los Angeles.
Kelly Rowland also famously came out as part of Destiny's Child during Beyonce's Coachella set.