Blue Ivy Looks Disgusted After Watching Video Of Beyoncé & Jay Z In Bed Together
20 June 2018, 11:43
Anyone with cringe-worthy parents will relate.
Beyoncé and Jay-Z may co-headlining their own mammoth stadium tour, but their daughter Blue Ivy has proven to be the true star of the show.
And despite their superstar status, it appears Bey and Jay are not exempt from the age-old ritual of embarrassing your children on the regular - a ritual Blue knows all too well.
The six-year-old was seen burying her head in her hands as footage of her parents laying in bed together flashed up on the screen during the London stint of their 'On The Run II' tour.
Watch the hilarious video above.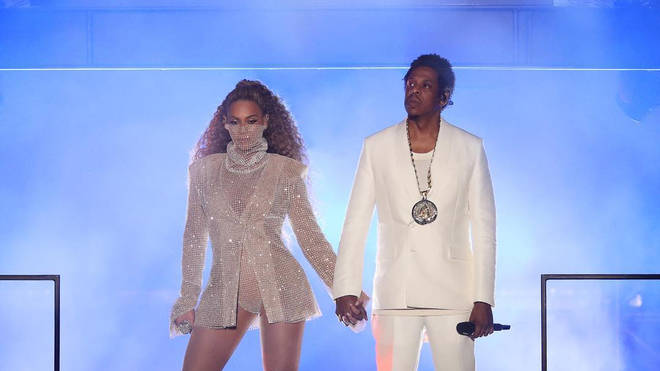 During the show, the couple left fans in tears with a touching tribute to the Grenfell tower tragedy. They stopped their show to dedicate a special performance of JAY-Z's song 'Forever Young' to the 72 victims of the disaster.
Meanwhile, Beyoncé and Jay-Z surprised fans by dropping their joint album 'Everything Is Love' last week, along with a video for their new song 'APESH*T', which was shot in the Louvre.