Watch Ariana Grande Being Completely Terrified In A Hilarious Haunted House Prank
3 November 2016, 15:52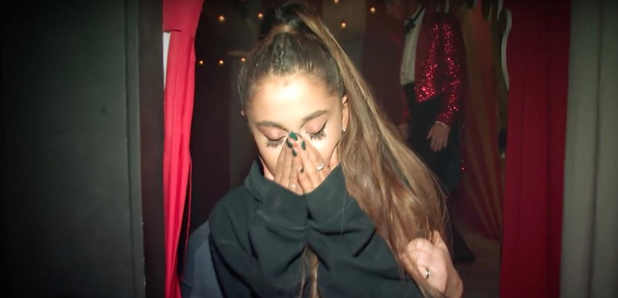 The singer couldn't handle Ellen's creepy haunted house.
Ariana Grande braved the American Horror Story Maze at Universal Studios for Ellen DeGeneres' US talk show and was completely freaked out.
Stepping into the maze alongside Ellen's producer Andy, the 'Dangerous Woman' singer couldn't hide her horror as killer clowns, skeletons and more lunged at her out of the darkness.
Watch the hilarious video below:
Ariana and Andy attempted to cling to each other to avoid being left alone in the maze.
"You abandoned me and that doesn't work for me!" he told her. While she responded: "You ran away!"
However once the duo reached the end, they tried to be more confident.
"That wasn't bad," said Andy. While Ariana was too busy trying to find her racing pulse.
"Somewhere in there is my heart," she said as she clutched her chest.