Young Buck Gives The Best Response To 50 Cent's "Transphobic" Attack On Instagram
22 May 2019, 11:01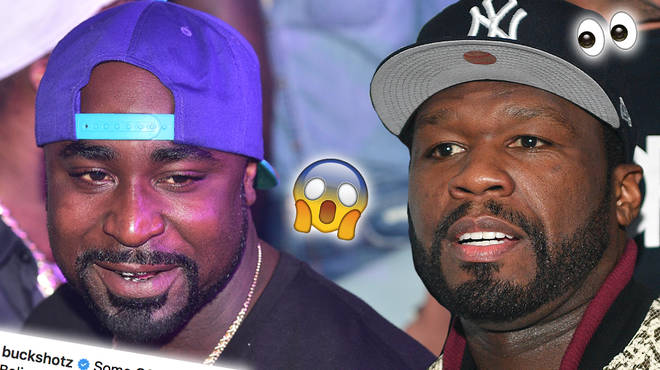 Young Buck has taken to social media to respond to 50 Cent's most recent "transphobic" attack. The rapper pens a response on Instagram.
Rapper Young Buck isn't taking 50 Cent's accusations that he has been in a transgender relationship lightly. The former G-Unit rapper has responded to 50 Cent's repost of the alleged girlfriend of Buck's, who claims they had been together for three years.
Buck Marley has taken to social media to respond to 50 Cent's most recent comments which attacked Buck's alleged sexual preference.
50 Cent reposted a video on from Buck's alleged lover who claims that he would come to her Nashville home "at least once a week" during their relationship. She also clarifies that Buck was her "side piece" at the time.
Fiddy dissed Buck in his caption with the use of "transphobic" comments.
On Tuesday (May 21st) Buck decided he's had enough and responded to 50 Cent's comments with light humour. Young Buck posted a photo of himself with a special message regarding the recent allegations made against him.
Buck wrote: "Some Of You MF's Will Believe Anything".
He continued "The Internet Didn't Make Buck...And It Dam Sure Can't Break Buck".
The rapper urged fans who are tuning into the beef, to follow him on Instagram. The rapper ended the message by saying "Now take ya nosey ass fingers and hit that #Follow button, why you reading ?".
In other Buck news, he rapped has been promoting his new music throughout his beef with 50 Cent. Fiddy also filed for copyright infringement with the rappers new music and got one of his tracks from YouTube removed.