50 Cent Trolls Ja Rule By Claiming He's "Afraid" And "Hiding" From Rapper
14 October 2019, 17:16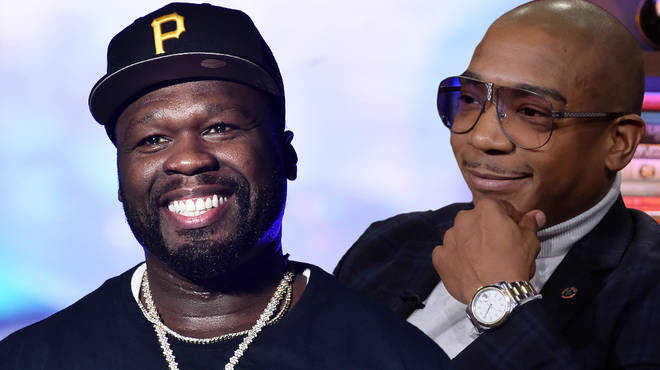 New York rapper 50 Cent mocks Ja Rule in a new video where he claims he's so "afraid" of the rapper. The post comes after Fif was spoken about in several interviews.
50 Cent has recently taken to Instagram to mock his rival enemy Ja Rule, as their infamous feud continues. On Friday night (Oct. 11), the rapper-businessman cleverly fired sarcasm at three people, including Ja.
The "In Da Club" took shots at Jim Jones, Freekey Zekey and Ja Rule, who have all spoken about Fiddy or topics surrounding the rapper over the last week.
The 44 year-old rapper took to Instagram to troll all three people in one simple video. Fiddy used his pettiness and sarcasm to mock the rappers.
In the video, 50 Cent says "I'm so afraid of Ja Rule, Jim Jones and Freekey that I'm hiding out in Texas," Fif said.
50 Cent continued "Please, whatever you do, don't tell them I'm staying in San Antonio. Umm, don't tell them I'm staying at the Four Seasons. Don't tell them, please, just don't tell them. So much pressure on me right now I don't know what to do".
Fif jokingly added "I'm afraid, man".
50 Cent's video came after Jones and Freekey's recent appearances on The Breakfast Club where they individually talk about the Power executive producer.
During the interview Jones addressed his beef with 50 Cent. "I wish I could I be in a position to say what I really want to say but unfortunately, my life has been hectic," Jones revealed.
"But where I am from, I do know people that we call real n***as or stand up men, we don't try to tarnish people's names by doing bullshit antics".
Jones continued "It's consequences and repercussions for certain things like that… I'll leave it like that… Some people think life is a game, so we'll leave it at that."