50 Cent Savagely Trolls His Baby Mama For "Getting Her Body Done"
8 January 2019, 16:09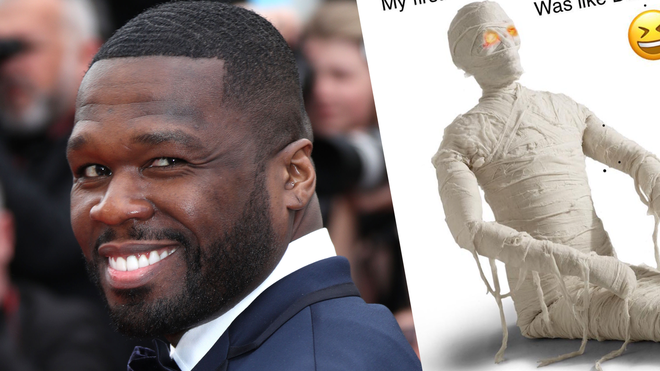 The rapper-turned-actor mocked his ex Shaniqua over her financial position before taking aim at her alleged cosmetic surgery.
It may be a new year, but 50 Cent is back to his same old trolling ways.
The 'Power' star recently took aim at Shaniqua Tompkins, his ex-girlfriend and mother of his estranged son Marquise, on Instagram over her finances and alleged cosmetic surgery.
Taking to Instagram, Fif shared a picture of a mummy bandaged from head-to-toe with a message on it reading, "My first international tour I came back Shaniqua was like Boo, that's you. LOL."
"She went and got her body done, I thought she was doing real estate with the money," he captioned the image. "I said what the f*ck did you do b*tch. LOL"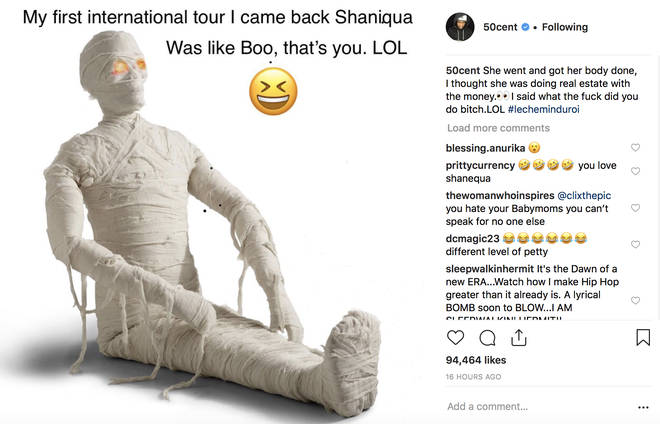 At the end of last year, the 'Candy Shop' rapper made the shocking claim that he wouldn't care if their son Marquise died, to which Shaniqua instantly replied.
"I find it humorous that a not so gangster rapper will go so hard and be so diligent at going at his child and his child's mother, but won't keep that same energy for the n*ggas who put that hot lead up in his ass," she wrote. "Alexa play 'Many Men' by 50 Cent."
Meanwhile, 50 recently went in on talk show host Wendy Williams after rumours of an alleged divorce with her husband surfaced.