50 Cent's Baby Mama Savagely Responds After He Said He "Wouldn't Care" If His Son Died
3 December 2018, 10:38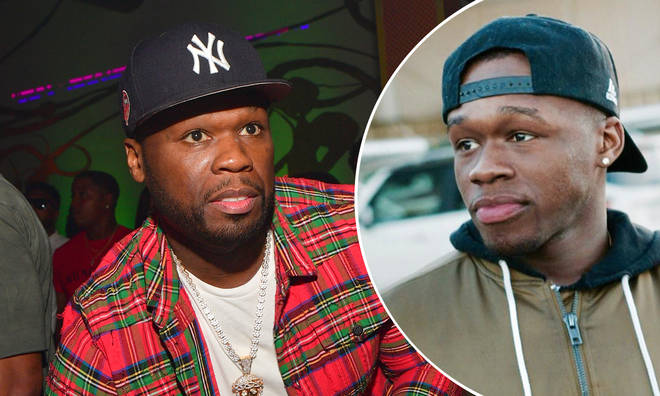 The 'In Da Club' rapper shockingly claimed he "wouldn't have a bad day" if his son Marquise got hit by a bus, amid the pair's tumultuous relationship. Marquise's mother, Shaniqua Thompkins, soon fired back.
50 Cent made a shocking comment about his son Marquise Jackson last week, stating that he "wouldn't have a bad day" if the 21-year-old got "hit by a bus".
The 'Candy Shop' rapper made the eyebrow-raising comment after Marquise posted a photo alongside the son of 50 Cent's long-time nemesis, Kenneth "Supreme" McGriff.
"If both these little n*****s got hit by a bus, I wouldn't have a bad day," he wrote in a since-deleted post. Fif's beef with McGriff dates all the way back to 2000, following suspicion that he was behind the murder attempt with saw Jackson get shot nine times that year.
Marquise and 50 have a famously strained relationship. The pair often feud on social media, with Marquise digging at his father's lack of presence in his life on Father's Day this year.
In response to 50's savage comment, Marquise's mother Shaniqua Thompkins stepped in to defend her son. "A n***a with money don't mean sh*t…. Ronald McDonald rich as f*ck….. but he still a clown," she wrote on Instagram.
Soon enough, 50 fired back. "Alexa play bitter old b*tch by lil baby," he mocked, before Thompkins retorted with her own fiery response.
"I find it humorous that a not so gangster rapper will go so hard and be so dilligent at going at his child and his child's mother, but won't keep that same energy for the n***as who put that hot lead up in his a**.. Alexa play 'Many Men' by 50 Cent," she wrote.
The rapper - real name Curtis Jackson - took to Twitter over the weekend to claim he has "zero ill will towards anyone living on this Earth," before claiming he's paid Thompkins over $1million in child support.