50 Cent claims Oprah Winfrey only "goes after black men" accused of sexual assault
13 December 2019, 16:14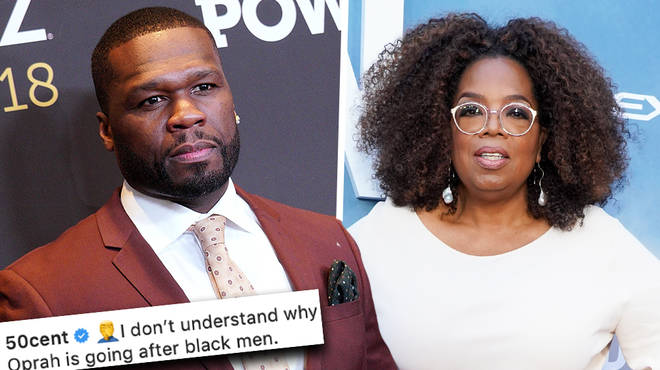 Rapper 50 Cent has accused Oprah Winfrey for only targeting black men, who are facing sexual assault allegations.
50 Cent has slammed Oprah Winfrey on Instagram, claiming she targets black male celebrities who have been accused of sexual misconduct. However, he claims Winfrey turns a blind eye to white celebrities accused of the same crimes.
On Thursday (Dec 12) The Power executive producer took to Instagram to let his followers know what he thinks about Oprah's new venture with Apple TV+.
Oprah Winfrey has reportedly partnered with AppleTV+ to produced a documentary about former music executive Drew Dixon.
Dixon is the woman who has accused Russell Simmons of sexually harassing her on multiple occasions. She even stated that in 1995, he raped her.
50 Cent took to Instagram and posted a loving photo of Oprah and Russell Simmons together.
However, the caption was not-so-loving, where he accused her of being silent when it comes to allegations against Harvey Weinstein and convicted pedophile Jeffrey Epstein.
"[I] don't understand why Oprah is going after black men," Fif wrote. "No Harvey Weinstein, No [Jeffrey] Epstein, just [Michael] Jackson and Russell Simmons this s**t is sad."
Fif also called out Winfrey's friend, journalist Gale King, writing "hit R. Kelly with a death blow documentary". However, he appears to have confused King's interview with Lifetime's Surviving R. Kelly documentary.
"Every time I hear [Michael] Jackson I don't know whether to dance or think about the little boys butts," he continued. "These documentary's are publicly convicting their targets, it makes them guilty till proven innocent."
What do you think of 50 Cent's thoughts on Oprah's upcoming show ?