50 Cent roasts Nick Cannon's "trash" Eminem diss track on Instagram
11 December 2019, 10:39 | Updated: 16 January 2023, 10:34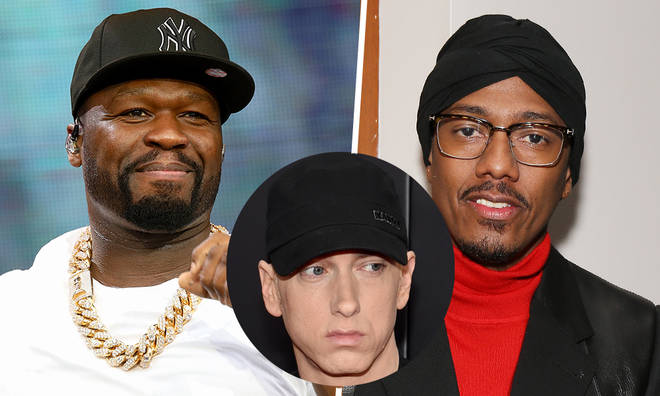 Rapper 50 Cent has taken shots at Nick Cannon's diss track to Eminem. Fif gives his thoughts on "The Invitation" on Instagram.
50 Cent has chimed in on Nick Cannon and Eminem's beef. The Power executive producer took shots at Cannon over his diss track "The Invitation" aimed at the Detroit rapper.
On Wednesday (Dec 11) 50 Cent took to Instagram to share his thoughts on Nick Cannon taking shots at Eminem, using his ex-girlfriend Mariah Carey on his diss track.
Fif posted a photo of Eminem with a quote reading "Believe in restoring the game. Even if it means destroying all the players."
The "In Da Club" rapper also told his millions of followers what he thinks "The Invitation." 50 Cent wrote "I don't understand to save my life why someone would pick a fight with EM," on Instagram.
The 44-year-old "He is a different kinda animal, I haven't seen a motherfucker come close to beating him man. hey Nick that sh*t was trash, I oughta kick you in yo ass when I see you PUNK!"
Nick Cannon responded to 50 Cent's post with an hilarious meme of Samuel L. Jackson. The photo Nick Cannon posted shows the 70-year-old actor with a cross face.
Cannon tagged 50 Cent to the post and put a laughing emoji.
What do you think of Nick Cannon's diss to Eminem ?