50 Cent Faces Backlash After Michael Jackson "Little Boys Butts" Comments
2 September 2019, 10:55 | Updated: 2 September 2019, 10:57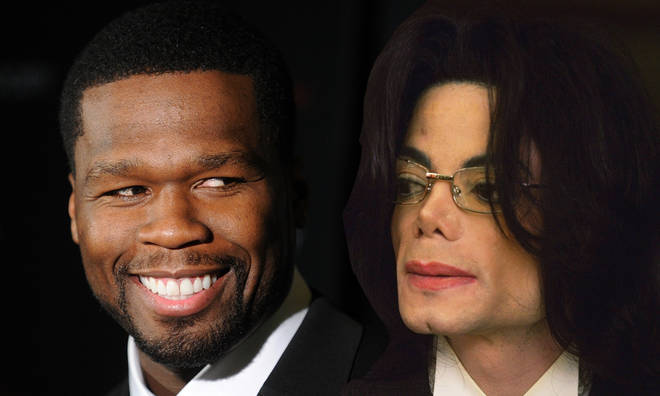 Rapper 50 Cent was attempting to defend himself after claiming Chris Brown was better than Michael Jackson.
50 Cent has been on the receiving end of a lot of negativity recently after he decided to change the theme song for his hit TV show 'Power' - however the rapper has now recieved huge backlash after claiming Chris Brown is better than Michael Jackson.
Naturally Michael Jackson fans stepped up to defend the 'Billie Jean' star, but it was 50 Cent's comments on sexual abuse allegations around Michael Jackson which upset fans the most.
In his initial Instagram post, which was later deleted from the social media platform, 50 Cent shared a tweet revealing that Chris Brown had recently become the 7th best selling singles artist of all time in America.
In his caption alongside the post, 50 wrote, 'CB better than MJ to me now. I can't believe mike wanted to touch the little boys booty. what the f**k man.'
When that post was met with a huge backlash, 50 later posted the image of Chris Brown above with the caption 'all I said was I think CB is better than MJ now. after I saw the documentary, The little boys butts will never be the same.'
50 Cent's Instagram was flooded with comments either defending Michael Jackson or slamming 50 Cent for his insensitive comments about the alleged victims of sexual abuse.
One person wrote, 'oh really? why do you care so much about Michael if you don't like him? before posting a second negative post, it would be better to do some research and find out what kind of crap this documentary really is and also the "victims" in it. oh... and by the way, in this photo Chris is dressed as Michael Jackson, so you failed. try again.'
To add fuel to the fire, 50 Cent then commented on his own picture following the backlash and said, 'So you love MJ so much it don't matter if he did hurt the little boys butts.'
The little boys that 50 Cent is referring to are Wade Robson and James Safechuck, the subject of recent documentary 'Leaving Neverland' which sees Michael Jackson accused of sexually abusing the pair when they were children.
> Download Our Free App For All The Latest Music News!