50 Cent Savagely Responds After Floyd Mayweather Exposes Alleged Secrets About Him
23 July 2018, 15:42 | Updated: 23 July 2018, 15:44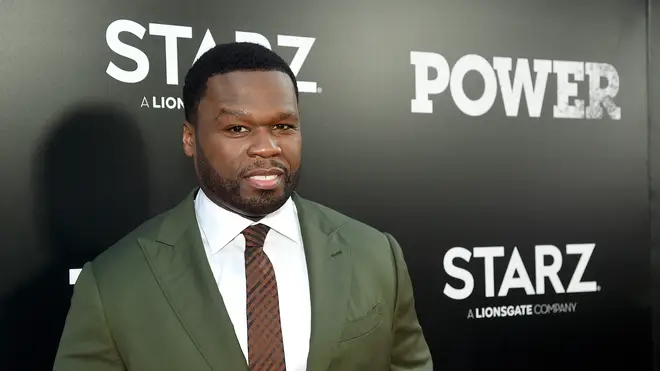 50 and Floyd are sparring on social media..
50 Cent has fired back after boxer Floyd Mayweather exposed a number of vicious alleged secrets about him on Instagram.
The pair, who have a complicated friendship, appear to have cut ties after Mayweather accused him of having herpes, being in debt, lying about his $300 million Coca Cola deal and more.
Mayweather kicked things off after appearing to grow tired of 50 Cent's consistent jabs about him on social media.
"Curtis "Confidential Informant" Jackson, you're mad because your oldest son Marquees mother doesn't want to be with you!," he began.
"Your Son, your own flesh and blood don't want nothing to do with you! You haven't had a hit song on radio in who knows when and you're definitely not hot enough to even sell records anymore so Interscope dropped you."
See his brutal post below:
After seeing the Instagram posts, 50 Cent was quick to respond to his long-time friend and enemy.
"I must have hurt your feelings champ," said 50.
"You had someone write a book I'm gonna take my time with this so I get it all out we are gonna start with your 11 Domestic violence cases."
See the post below:
50 then hit back again, mocking Floyd's reading ability, writing: "This was Floyd rough draft before he got his ghostwriter involved."
Floyd Mayweather then angrily hit back, mocking 50 Cent's net worth.
"You're not supposed to be beefing with me," he said. "You're supposed to be beefing with my WATCH. Me and you are not on the same level!!!"
Before 50 Cent then dissed him for disabling his comments on Instagram, adding: "COME ON BABY's LMAO, the Champ so sensitive he turned his comments off."
The feud is currently showing no signs of slowing down, so expect 50 Cent and Floyd Mayweather's feud to continue.