50 Cent Challenged By Conor McGregor To UFC Fight After His "Meme Tirade"
31 October 2019, 15:38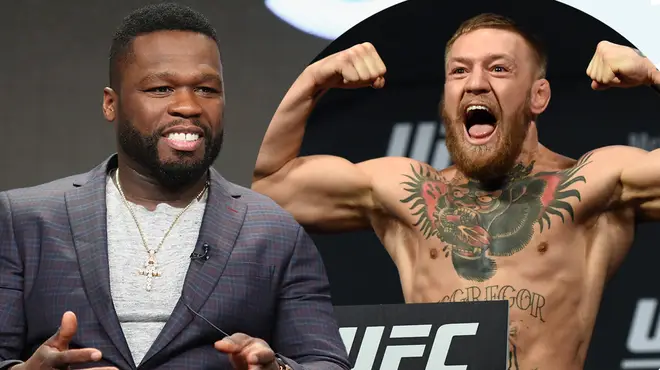 New York rapper 50 Cent has been challenged to a fight by Conor McGregor after trolling the professional fighter online.
50 Cent has been challenged to a boxing fight with a legendary boxer in the game.
On Monday (Oct 28) The Sun UK reported that Conor McGregor revealed that he would like to fight New York rapper 50 Cent.
The UFC boxer said "I'd have to probably say 50 Cent, I'd like to fight him".
McGregor continued on to talk about 50 Cent's rival, Floyd Mayweather. He said "Throughout the course of the [Floyd] Mayweather build-up I used him as a tool, a promotional tool on the free".
He added "Also, I knew he was linked to Floyd so I tied him in also and he responded big time and we capitalized on that audience so I was very thankful.
"But then after that, he began a little tirade against me on social media, particularly Instagram where he'd make these memes about me constantly."
50 Cent and McGregor's feud in 2016 sparked a lot of fans to urge the pair to fight out their beef in the ring.
Fiddy spoke with UFC President Dana White about a fight with Floyd Mayweather, Jr. after McGragor got his boxing license in 2016.
Since then, the UFC fighter and the Power Executive have gone at each other by firing shots on social media with several memes.
However, McGregor has made a move on fighting in the ring with 50.