18 New Songs, Albums And Remixes To Love In February
1 February 2016, 14:02 | Updated: 29 March 2017, 11:43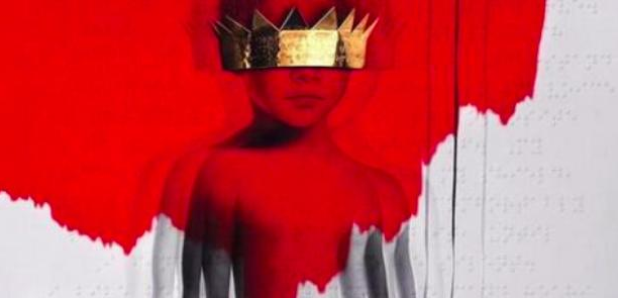 Featuring the hottest new tracks to drop from Rihanna, Kanye West and Drake.
We're well in to 2016 and February comes with some big new tunes. Albums dropping include 'Waves' from Kanye West, 'Joyride' from Tinashe and of course, last month we were finally gifted with Rihanna's 'Anti.'
Hit play on all the new music to love in February below.
Rihanna - 'ANTI'
ANTI finally dropped at the end of January, streaming free on Tidal, it did not disappoint fans, blowing up on the internet as soon as it was released. Her first single from the album 'Work' is her third collab with '6 God' Drake and the pair have been spotted in LA shooting the video.
Tinashe - 'Energy'
Joining forces with Producer Mike Will Made It and rapper Juicy J, the RnB songstress has dropped 'Energy' on us from forthcoming album 'Joyride.' This slow jam shows off her sultry tone and is gearing us up for the release of her newest album and tour.
Chris Brown - ' Who's Gonna (Nobody)'
This remix 'Who's Gonna' from his album 'Royalty' see's C Breezy sample Keith Sweet's 90s classic 'Nobody'. Singing, "Tell me who gon' love you like me? Who gon' touch you like me," this is another baby-making tune.
Kanye West Feat. Kendrick Lamar - 'No More Parties In LA'
(Warning: this song contains strong language some people made find offensive.)
This is the first collaboration between the two great rappers, Kanye West & Kendrick Lamar, is off 'Ye's upcoming album, 'WAVES'. Both spit mad bars over the same Ghostface Killah sample 'Ye used for 'New God Flow'.
Sigala - 'Say You Do'
Sigala has followed up, 'Sweet Lovin' with Dance anthem 'Say You Do' featuring DJ Fresh and singer Imani. Due to be released in March the track is a different sound than we're used to from the House Producer, sampling 'Always Be My Baby' Mariah Carey, it's guaranteed to be a big hit.
Stormzy - 'One Take'
(Warning: this song contains strong language some people made find offensive.)
Stormzy is puling punches in his new freestyle. Shot whilst he out in Japan, the Grime artist has a few things to get off his chest calling the Brits nominations and boxer Dillian Whyte.
Jhene Aiko - 'B's & H's'
(Warning: this song contains strong language some people made find offensive.)
Jhene Aiko is not holding back in new track 'B's & H's'. The neo soul artist sings, "It does not get better, you cannot do better / And you will regret it / Oh yeah, you gon' f*ck around and find yourself by yourself," over a vibey beat.
Kehlani x WSTRN - 'In2 (Remix)'
Kehlani has jumped in and remixed Wstrn's hit song 'In2'. Our favourite rising RnB star has given the song a whole new perspective and new breathed new life into it for 2016.
Riton Feat. Kah Lo - 'Rinse & Repeat'
DJ Riton has paired up with singer Kah Lo to make this electronic banger. 'Rinse & Repeat' is Riton's first track since his 'Bad Guy RiRi' EP in 2014 and is a track to literally, rinse and keep on repeat.
ASAP Rocky - 'Wu Tang Forever'
(Warning: this song contains strong language some people made find offensive.)
ASAP Rocky has remixed Drake's 2013 track 'Wu Tang Forever' from the 'Nothing Was The Same' album. The rapper is also recording his next project 'Cosy Tapes', which is inspired by his late mentor and friend ASAP Yams.
J.U.S.T.I.C.E League - 'Empire'
From the album, 'J.U.S.T.I.C.E For All', J.U.S.T.I.C.E League have sampled verses from Drake & Rick Ross in 2008 to make new track 'Empire.' The full album, which also features appearances from Chris Brown, Wale, R. Kelly, Future and more, is out now.
Macklemore - 'White Privilege II'
This 9 min track sees Macklemore address racial tensions in America. The rapper goes on to call out other white artists, "The culture was never yours to make better/ You're MIley, you're Elvis, you're Iggy Azalea."
Erikah Badu - 'Trill Friends'
After messing around in the studio, Badu dropped this remix of Kanye's 'Real Friends', calling it 'Trill Friends.' She uploaded the track on Soundcloud writing, "What's up Yeezy?...Messin round this morning (really suppose to be recording something else..)" and gives a whole new perspective to the track.
Katy B Feat. Kaytranada - 'Honey'
Katy B has teamed up with Producer Kaytranada to drop the first track of her new album, both named, 'Honey.' She released the track list for the album last week revealing plenty of great collabs with artists including Craig David and Major Lazer. 'Honey' is out April 2016.
Drake - 'Summer Sixteen'
Drake revealed 'Views From The Six' is will be released this coming April, sharing track one from the album, 'Summer Sixteen'. Drizzy is again taking shots at Meek Mill rapping, "I'm out here looking for revenge."
Meek Mill - 'War Paint'
Meek Mill replied to Drizzy's newest track within a day with 'War Pain'. The rapper claims that an the OVO ghost writer leaked Drake's new track to him in advance. Meek raps, "You ain't write it n*gga, we caught ya, can't erase that sh*t / And you claimin' you HOV now? Why you state that sh*t?"
ASAP Rocky Feat. Pharrell - 'Hear Me'
ASAP Rocky and Pharrell have teamed up on this collab, 'Hear Me.' It dropped just after the Kanye/Wiz/Amber twitter beef with ASAP Rocky tweeting, " IDK BOUT ALL THE DRAMA , BUT ITS WAVY WEDNESDAY JU HEARD..... A$VP."
Kanye West - 'WAVES'
After releasing 'Real Friends' and 'No More Parties In LA', Kanye revealed that the album formally known as SWISH was now called WAVES and would be available Feb 11th 2016. It was this name change that sparked the twitter war between 'Ye, Wiz & Amber Rose.