Macklemore Disses Iggy Azalea On New Song 'White Privilege II'
22 January 2016, 10:03 | Updated: 22 January 2016, 10:13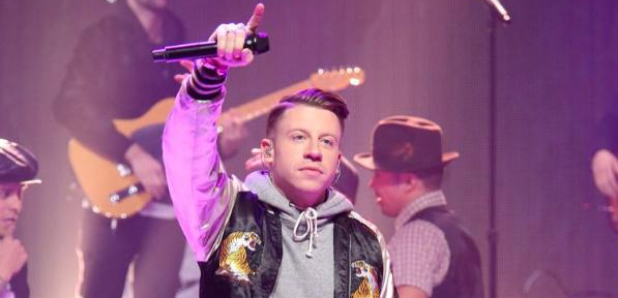 The rapper addresses racial privilege.
Macklemore has revealed his latest song 'White Privelege II' featuring Jamilia, which takes shots at Iggy Azalea and Miley Cyrus.
The 'Thrift Shop' rapper addresses racial tension in America, mentions the Black Lives Matter movement and calls out white artists who he claims have appropriated black culture.
"You've exploited and stolen the music, the moment/ The magic, passion, the fashion you toyed with," he raps.
"The culture was never yours to make better/ You're MIley, you're Elvis, you're Iggy Azalea."
Listen to the 9-minute track below:

The song is a natural sequel to Macklemore's 2005 track 'White Privilege', which appeared on the rapper's solo album 'The Language Of My World'.
'White Privilege II' features on Macklemore and Ryan Lewis' new album 'This Unruly Mess That I've Made'.
The album, which follows up 2012 LP 'The Hiest', is set for release on 26th February.