Drake Disses Meek Mill With New Song 'Summer Sixteen', Meek Responds In Hours
1 February 2016, 10:28 | Updated: 1 February 2016, 10:38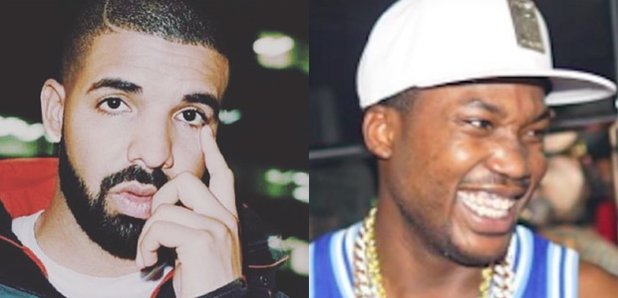 The feud continues.
Drake has premiered his brand new single 'Summer Sixteen', taken from his highly-anticipated new album 'Views From The Six'.
The track, produced by Noah "40" Shebib and Boi-1da, sends out a clear warning to his rap competition.
"I'm out here looking for revenge," he raps.
Listen to 'Summer Sixteen' below:
The Canadian also sent shots at his long-running rival Meek Mill.
"I coulda killed you the first time, you don't have to try to say it louder my n*gga, trust we heard you the first time," he rapped.
Drizzy also shed light on rumours that he checked into Meek Mill's hotel the night he performed in Toronto and played 'Back To Back' on repeat from the room above.
"I let the diss record drop, you was staying right below me n*gga/ We must have played it a hundred times, you was going to bed."
Drake also announced the release date for his new album 'Views From The Six'.
However Meek Mill, who claimed to have been informed about the song from a "ghostwriter", responded on the same day.
"See an OVO chain, probably take that sh*t / Said dreamin' wasn't enough, we had to chase that sh*t/
"You ain't write it n*gga, we caught ya, can't erase that sh*t / And you claimin' you HOV now? Why you state that sh*t?"
Listen to 'War Pain' featuring Omelly below:
(Warning: This song contains strong language that some people may find offensive.)
The track is taken from Meek's new EP '4/4 Part 2'.