Halle Bailey's Casting As Ariel In Little Mermaid Met With 'Racist' Backlash Online
4 July 2019, 13:22 | Updated: 4 July 2019, 13:59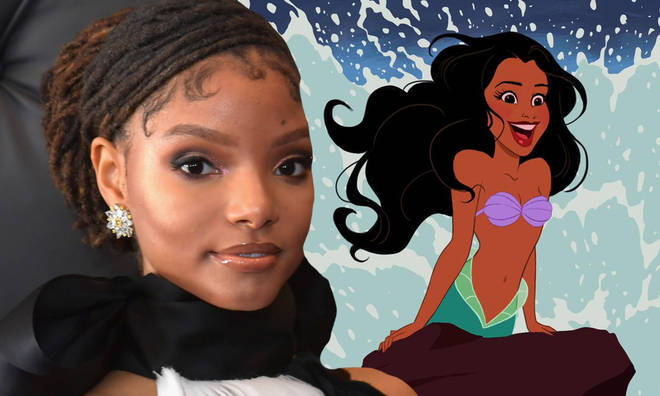 The Chloe X Halle singer was announced as the lead for Disney's live action remake of 'The Little Mermaid' this week. However, the news has been met with criticism and a #NotMyAriel trend.
This week, singer Halle Bailey was announced as the lead role of Ariel in the upcoming Disney live-action remake of 'The Little Mermaid'.
The 19-year-old, best known for performing alongside her sister Chloe in their R&B duo Chloe X Halle, has acted previously in popular sitcom Grown-ish.
"In case you needed a reminder... Halles get it DONE," wrote Halle's Twitter account. "Congratulations @chloexhalle on this amazing opportunity, we can't wait to see what you do!"
"dream come true," was also posted from the duo's account alongside a picture of Halle as Ariel.
The groundbreaking casting announcement lead to hoards of congratulatory messages from celebrities and Disney fans alike, including actress Zendaya who was previously tipped for the role.
However, despite the positive response, others were quick to criticise Disney on their choice of casting, with many arguing that Ariel should have the well-known red hair and pale skin she sports in the cartoon.
The hashtag #NotMyAriel even began circulating on social media as users fought against Bailey's casting.
While many users were accused of racism, others responded by arguing that they were simply upset that the iconic Disney princess wouldn't look like she did in their favourite childhood film.
"Ariel is a damn mermaid why the f*ck does it matter if she's black and tiana being white is f*cking b*llshit especially with her story and background, just say you're racist and go," wrote one.
Another fired back, "I am not racist. Ariel should have red hair and pale skin and it's fine that she won't bc Halle will do an amazing job, but it will not feel like a live remake of the animated movie."
Both Disney and Bailey are yet to speak out on the responses.