The Best Hip-Hop Dancers You Should Follow On Instagram
14 March 2019, 15:41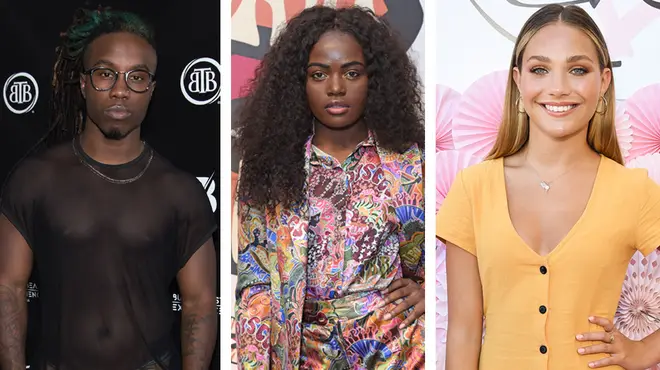 We've discovered some of the best Hip-Hop dancers from all over the world, who you would love to follow on Insta...
We're bringing you the best Hip-Hop dancers that you would love to follow on Instagram. Prepare to be wowed as we feature the sickest dancers with the freshest moves.
Check out the best hip-hop dancers you would love to follow on Instagram
Ysabelle Capitulé

Dancer and choreographer Ysabelle Capitulé has turned into an Instagram sensation with 659k followers and growing. She recently featured in Bruno Mars and Cardi B's "Finesse (Remix)" video and Willow Smith "Whip My Hair".

She's appeared on shows such as The Ellen DeGeneres Show, the X Factor, the BET Awards, and the Nickelodeon Kids Choice Awards. She was one of the founding members of Urban Empire and created her own apparel line DIBZ (aka Do It Bigz).

Sienna Lalau

Sienna Lalau is a 18 year-old dancer and choreographer for THE LAB. Lalau's dancing skills has earned her more than 502k fans on Instagram.

She has a self-titled YouTube channel where she has posted footage from her classes.

KidaTheGreat

KidaTheGreat is an American hip-hop dancer from Sacramento, who initially gained recognition through his Instagram dance videos of popular hip-hop songs such as "Don't Sleep" by Dorian and "Cut It" by O.T. Genasis. Kida won season 13 of So You Think You Can Dance US Season 13.

Kaelynn Harris

Kaelynn"KK"Gobert-Harris is a versatile dancer across several genres who has performed nationally on The X Factor, The Voice, Glee, MTV's Video Music Awards, and Fox's Empire to name a few.

She also competed on MTV's America's Best Dance Crew, where her 8 Flavahz dance crew finished second place. She's performed at the VMAs, BET Awards, and was a dancer on the set of Glee. 

Leeson Lewis

Leeson Lewis is a 23 year-old versatile dancer and choreographer from East London and Essex. Leeson began dancing at 15 years old at a dance company in Essex called Kayzar. Leeson currently is a member of the innovative and visionary group Noesis.

"The music provides a new world for me and like Chameleon, I blend into the new world and show my environment through story telling" says Leeson.

Leeson featured as a model and dancer in a GAP 2018 commercial advert. The dancer also won an IDC Battle for the U.K. against Oakland.

The 23 year-old dancer featured as a dancer in Boy George & Culture Club's music video for "Let Somebody Love You"

WilldaBeast

Willdabeast is a professional dancer and choreographer who specializes in hip hop dance. Just a short year later, Adams' crew gained national attention by making it through two rounds of America's Got Talent.

This appearance led the crew to shows with groups like Breaksk8 and people like Jason Derulo. Adams' career slowly began to lift off from there as he began to book many more jobs and appeared in movies, commercials, short films, etc.

Jordan Laza

Jordan Laza is a versatile dancer from Houston, who is apart of CTG LA.

Maddie Ziegler

Madison Nicole Ziegler is an American dancer, actress and model. From 2014 to 2017, she gained wider fame for starring in a series of music videos by Sia, including "Chandelier" and "Elastic Heart". Since gaining popularity, she became a huge influencer on Instagram with 12.9m and growing followers.

Sherrie Silver

Sherrie Silver is an MTV VMA award winning choreographer. Multi-style choreographer bringing a unique flavour and culture to any project. Sherrie Silver was awarded Best Choreography Actress. She is also a creative director. Sherrie Silver advocates for the youth with UN IFAD.

VersatileDC

Vesatile Dance Group consist of 4 dancers from London. The group have the freshest hip-hop dance moves. VDC have had many highlights during their career, hosting the best parties and dancing at events. VDC have also performed as an opening act at Yxng Bane's London concert.