20 Songs You Won't Believe Are Turning 10 Years Old In 2019
29 November 2018, 16:47 | Updated: 29 November 2018, 16:51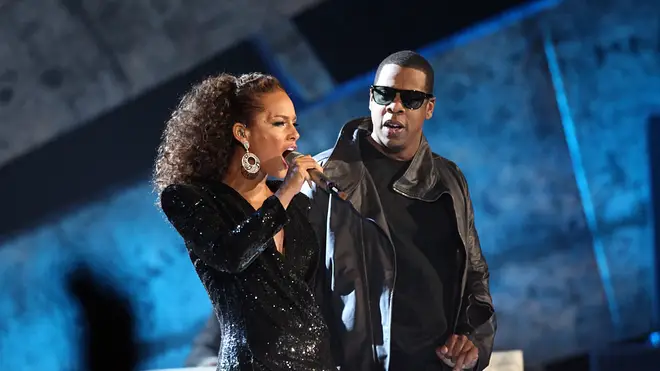 Bring on the nostalgia.
Can you believe that 2009 was a whole decade ago?
It was the year that Drake announced himself on the global stage, The Black Eyed Peas were dropping hit after hit and Mariah Carey dropped a diss track about Eminem.
Ten years have passed since Rihanna dropped 'Rude Boy', and with that comes a whole host songs that are now officially categorised throwbacks.
Yep, get ready to feel old.
Drake - 'Best I Ever Had'

Drake- Best I Ever Had [Dirty Version] (Official Music Video)

Keri Hilson Feat. Kanye West & Ne-Yo - 'Knock You Down'

Keri Hilson - Knock You Down ft. Kanye West, Ne-Yo

50 Cent Feat. Ne-Yo - Baby By Me

50 Cent - Baby By Me ft. Ne-Yo

Jeremih - 'Birthday Sex'

Ciara Feat. Justin Timberlake - 'Love Sex Magic'

Ciara - Love Sex Magic ft. Justin Timberlake

JAY-Z Feat. Kanye West & Rihanna - 'Run This Town'

Kid Cudi - 'Day 'N' Night'

JAY-Z Feat. Alicia Keys - 'Empire State Of Mind'

The Black Eyed Peas - 'Boom Boom Pow'

The Black Eyed Peas - Boom Boom Pow (Official Music Video)

Trey Songz - 'I Invented Sex/Say Ah'

Trey Songz - I Invented Sex/Say Ah [Official Music Video]

Jay Sean - 'Down'

Jay Sean - Down ft. Lil Wayne

Chris Brown Feat. Lil Wayne & Swizz Beatz - 'I Can Transform Ya'

Taio Cruz Feat. Ludacris - 'Break Your Heart'

Taio Cruz - Break Your Heart ft. Ludacris

Rihanna - 'Rude Boy'

Snoop Dogg - 'I Wanna Rock'

Snoop Dogg - I Wanna Rock (Explicit)

The Black Eyed Peas - 'I Gotta Feeling'

The Black Eyed Peas - I Gotta Feeling (Official Music Video)

Mariah Carey - 'Obsessed'

Mario Feat. Gucci Mane, Sean Garrett - 'Break Up'

Mario - Break Up ft. Gucci Mane, Sean Garrett

Lady Gaga Feat. Beyonce - 'Telephone'

Lady Gaga - Telephone ft. Beyoncé

JAY-Z - D.O.A.

D.O.A. (Death Of Auto-Tune)