10 Rap Lyrics Guaranteed To Move You On Mothers Day
24 March 2017, 11:04 | Updated: 11 May 2017, 15:53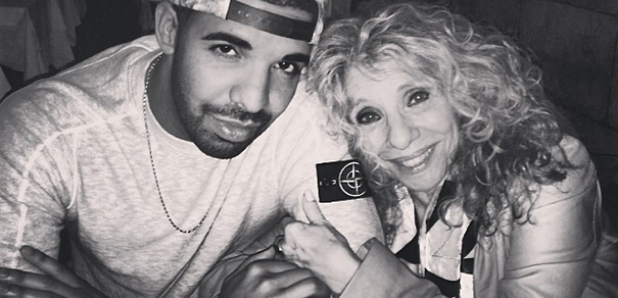 Mother's day never sounded so good.
The majority of rap songs might revolve around fights, politics or fast cars, but even the most successful rappers have taken the time to stop and record a few lines for the people that they really owe everything to - their mums.
Whether it's Kanye's iconic 'Late Registration' song 'Hey Mama,' one of Drake's many odes to Sandi Graham or an early track from Big Sean, within the depths of rap music exist some seriously special shout outs to the silent heroes - the rap mums.
This Mothers Day, we round up 10 of our favourite rap lyrics that shout out rappers mums. Check them out below.
"You and the 6 raised me right/ That sh*t saved my life"
Drake - 'You & The 6'
-->-->
"So tell Mama Sandy, Mama Myra and that family/That when I get that Grammy, they gon' be a granny/And if I see that reaper before you see that reaper/Just know that I love you every time you hear me through them speakers."
Big Sean - 'Love Story'
"It don't gotta be Mother's Day, or your birthday/

For me to just call and say Hey Mama"
Kanye West - 'Hey Mama'
-->-->
"I made you cry, you made me smile/ I just wanna say I love you for life, and that's the reason why I'm here now."
Snoop Dogg - 'I Love My Momma'
"They love your son, man, that boy gone/You get the operation you dreamed of and I finally send you to Rome/I get to make good on my promise/It all worked out girl, we shoulda known, 'cause you deserve it."
Drake - 'Look What You've Done'
"Dad lost his job, momma works at Mrs. Winner's/Gun pulled in her face, she still made dinner/'Donald, watch the meter so they don't turn the lights off'/Working two jobs so I can get into that white school."
Childish Gambino - 'Outside'
-->-->
"I just hope she know I love her, the world's best mother/Yeah it ain't fair, so I'ma take care of her and her gray hair/When I get rich, I'll have her living how she should be/No stress, no worries."
-->-->

Mac Miller - 'I'll Be There'
"Ayo ma, how you doin'/ It's your son now/ And I picked up the mic and put the drugs down/
Now I'm tryin' to do some things that'll make you proud/

Instead of every time I call it's to bail me out/ Oh why didn't I listen to things you used to tell me?/ Knowin' that everything that you said would never fail me"

Nelly - 'Luven Me'


"I finally understand

for a woman it ain't easy tryin to raise a man/

You always was committed/

A poor single mother on welfare, tell me how ya did it/

There's no way I can pay you back/

But the plan is to show you that I understand/

You are appreciated"



Tupac - 'Dear Mama'
You're my lawyer, my teacher, my doctor, my friend / My mother, my father / You're with me to the end
LL Cool J - 'Big Mamma (Unconditional Love)'