The Ultimate Old-School Hip Hop Songs Playlist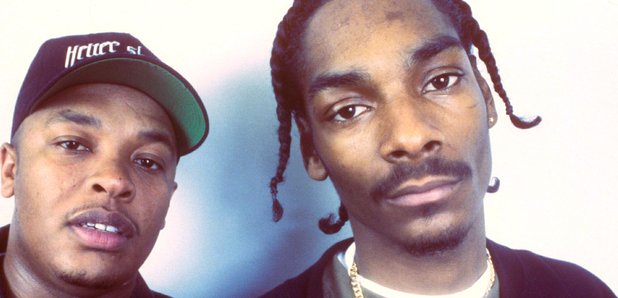 From The Notorious BIG to Tupac, N.W.A. to Outkast, we rounded up some of the greatest throwback anthems.
We've rounded up 20 of the biggest old-school Hip Hop tracks that defined their era but still sound as fresh today as they did at their original time of release.
Back when Biggie and Tupac ruled Hip Hop and Snoop Dogg was a newbie on the scene.
Press play on the ultimate old-school Hip Hop playlist below:
DMX - 'Ruff Ryders Anthem'
Back in 1998, DMX dropped a timeless Hip Hop classic, taken from his fourth studio album.

Outkast - 'So Fresh, So Clean'
Andre 3000 and Big Boi showed off their Hip Hop excellence on a single from their classic Outkast album 'Stankonia'.

The Notorious B.I.G. - 'One More Chance'
Prior to his untimely death, Biggie Smalls linked up with his then-wife Faith Evans for a soulful classic.

Snoop Dogg - 'What's My Name'
West Coast rapper Snoop Dogg exploded onto the scene with one of the biggest Hip Hop tracks ever. It was taken from his 1993 debut album 'Doggystyle'.

Tupac Feat. Dr Dre - 'California Love'
Released as Tupac's comeback song when he left prison in 1995, the West Coast legend linked up with Dr. Dre for huge anthem dedicated to California.

Nas - 'The World Is Yours'
Lifted from his classic 1994 debut album 'Illmatic', Nas dropped one of the biggest conscious Hip Hop tracks ever.

Mobb Deep - 'Shook Ones Part II'
Originally released in 1995, 'Shook Ones Part II' was the lead single from Mobb Deep's album 'The Infamous'. The track is still regarded as a classic and more recently featured heavily in movie '8 Mile'.
M.O.P. Feat. Busta Rhymes, Remy Ma & Teflon - 'Ante Up' (Remix)
M.O.P. took over Hip Hop when he dropped the epic remix to his already-huge single 'Ante Up' in 2000.
Pete Rock & C.L Smooth - 'They Reminisce Over You (T.R.O.Y.)'
Inspired by the death of Troy Dixon in 1990, this Hip Hop classic was the lead single from their album 'Mecca And The Soul Brother'.
Dead Prez - 'Hip Hop'
In 2000, iconic Hip Hop duo Dead Prez released the ultimate ode to the genre they love.
Big Pun Feat. Donell Jones - 'Its So Hard'
Taken from Big Pun's second album 'Yeaaah Baby', this was the first single released after his untimely death in 2000.
A Tribe Called Quest - 'Can I Kick It?'
This Hip Hop classic was first recorded in 1989 when members
Q-Tip, Phife Dawg, and Ali Shaheed were just 19!

Grandmaster Flash - 'The Message'
Often regarded as one of Hip Hop's founding tracks, 'The Message' was released way back in 1982.
Snoop Dogg - 'Gin And Juice'
Snoop Dogg followed up the success of his debut single 'What's My Name', with an equally timeless classic.
The Notorious B.I.G. - 'Big Poppa'
Biggie slowed things down for his Grammy-nominated single, taken from 'Ready To Die'.

Wu-Tang - 'C.R.E.A.M'
Wu-Tang's 1993 album 'Enter The Wu-Tang (36 Chambers)' is generally regarded as a classic and this track was one of its standout releases.

Dr. Dre - 'Still Dre'
The lead single from Dr. Dre's 1999 album '2001', helped to propel the Hip Hop legend to the forefront of the scene.
DJ Jazzy Jeff & Will Smith - 'Summertime'
One of the biggest Hip Hop duos of all-time linked up for a song that will sound fresh forever!
N.W.A. - 'Straight Outta Compton'
A song so powerful it helped inspire a blockbuster movie, N.W.A.'s 'Straight Outta Compton' is old-school Hip Hop at its best.


Tupac - 'Ambitionz Az A Ryda'
Taking it all the way back to 1996, Tupac dedicated this Hip Hop classic to his close friend boxing legend Mike Tyson.