Kim Kardashian's Kids: Your Comprehensive Guide To The Little Kimye's
14 June 2018, 11:38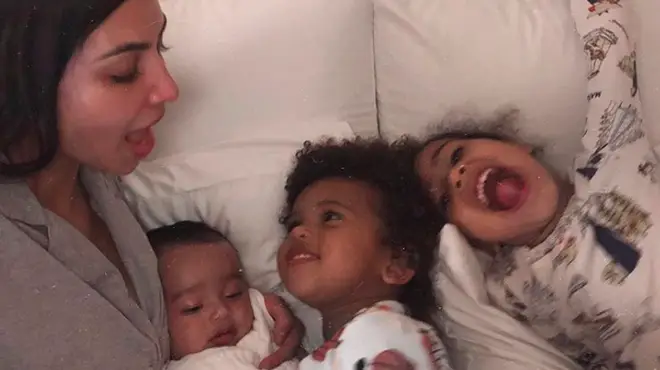 Kim Kardashian's children are growing up before our very eyes. Get to know the little Kimye's...
Kim Kardashian is mum to three kids with husband Kanye West, two daughters and a son, 4-year-old North West, 2-year-old son Saint and five month old Chicago.
After complications with her first two pregnancies that could have been life threatening, Kim's doctors advised her against getting pregnant again because if she does it'll be a "high risk."
In 2016, rumours started to swirl about Kim getting a surrogate to have her and Kanye's third child and in January 2018, Kimye welcomed Chicago.
The kids make the occasional appearances on the family's hit show "Keeping Up With The Kardashians" and on mum Kim's social media.
So here's a guide to the mini Kardashian-West kids:
North West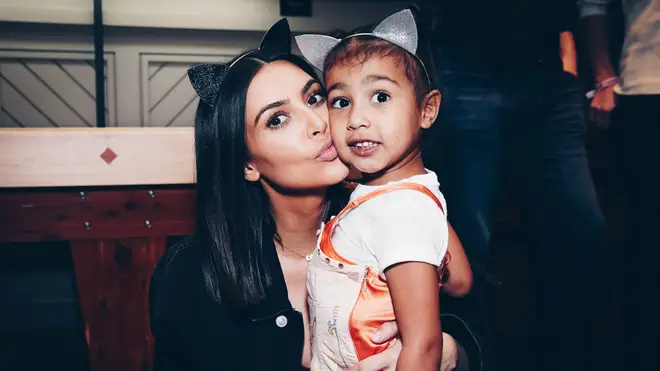 North is the eldest of Kim Kardashian's kids and Kris Jenner's third grandchild.
North was born on June 15th 2013 making her soon to be five years old.
She already appears to have a sassy personality is and following in the footsteps of her fashion-forward parents.
North reportedly loves Princess Jasmine, pizza and rainbows and has been describing as her dad's twin.
Speaking on The Ellen Show once, Kim said: "She's really, really smart actually, she knows how to outsmart us, or she thinks she does but she is Kanye's twin. Same personality, says the same wild things."
Saint West
Saint is Kim and Kanye's second child and she's Kris Jenner's fifth grandchild.
Saint was born December 5th 2015 so he's two years old. Kim says Saint is her twin and they have the same personality. She told Ellen: "He is my twin, he is literally my twin personality.
I don't want to be like "I'm so sweet" but he is so sweet and just like such a good, good boy, like such a good person."
Chicago West
Chicago is the third and youngest of Kim and Kanye's kid and she was born by a surrogate on January 15th 2018.
Her name is the most unique of her siblings because Chicago is where Kanye was raised.
Her nickname is Chi, pronounced "Shy." Following Chicago's birth, Kim revealed that her name was going to be Jo or even potentially Donda after Kanye's late mum.
Announcing her daughter's birth on her website, Kim said: "She's here! Kanye and I are happy to announce the arrival of our healthy, beautiful baby girl.
We are incredibly grateful to our surrogate who made our dreams come true with the greatest gift one could give and to our wonderful doctors and nurses for their special care.
North and Saint are especially thrilled to welcome their baby sister."