The Most "Hilarious" Fan Art Of Your Favourite Artists You Will Ever See
12 March 2019, 12:58 | Updated: 12 March 2019, 14:31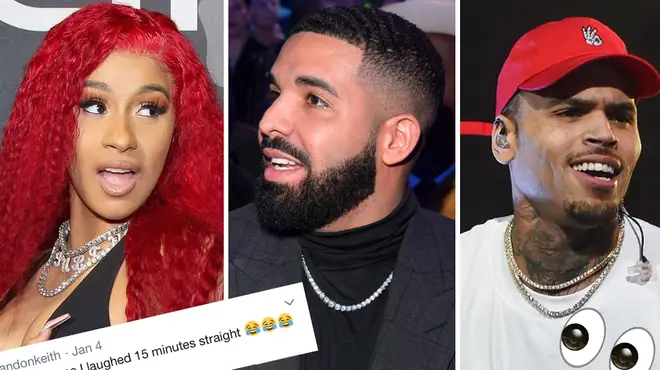 A fan art account has taken social media by storm revealing the "funniest" drawings of your favourite celebrities...
@Tw1tterPicasso is an innovative fan art account that specialises in drawing "funny" pictures of artist and celebrities and uploading them to his social media accounts.
The drawing artist makes a side-by-side photo of the celebrity artist, next to a photo of the drawing, to show the comparison between them. The fan art account uses the funniest and most sarcastic captions, showing witty humour alongside the drawings.
From Drake, to Cardi B to legends like 50 Cent and Snoop Dogg, Tw1tterPicasso has you covered.
Fans on Twitter have caught onto the trend and people are now adopting Tw1tterPicasso's style of drawing. Many admire Tw1tterPicasso's drawings. Some celebrities and artists even request their photos to be drawn.
Check out Tw1tter Picasso's drawings of your favourite artists below...
Drake

Cardi B

Offset

Chris Brown

Kendrick Lamar

Snoop Dogg

50 Cent

Travis Scott

Tekashi 6ix9ine

Lil Pump

Kehlani

Tory Lanez

Lil Wayne

21 Savage

Chance The Rapper

YG

Nicki Minaj

Gucci Mane

PNB Rock
.
.
.