30 Headie One 'Edna' lyrics that are perfect for Instagram captions
9 October 2020, 12:15 | Updated: 9 October 2020, 16:51
Headie One's got you covered.
After major anticipation, Headie One has finally dropped his debut album Edna - and it was well worth the wait.
Named after his mother who sadly passed away when he was three-years-old, the Tottenham rapper has come through with some huge bangers and features from the likes of Future ('Hear No Evil'), Aitch ('Parlez-Vous Anglais'), Young T & Bugsey ('Princess Cuts'), Skepta ('Try Me') and more.
So, if you're looking for a new Instagram caption, Headie One has delivered the bars to soundtrack your snaps.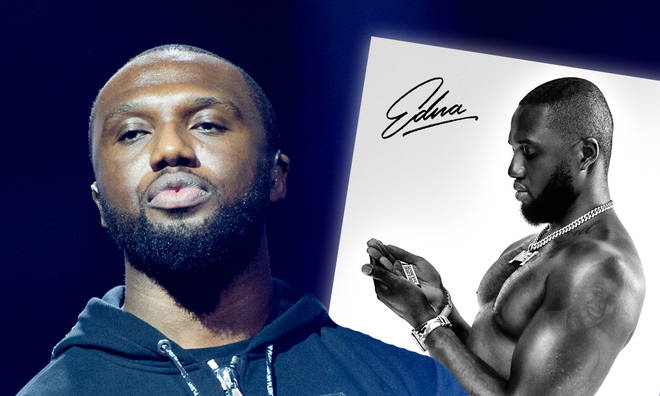 About relationships

So many different philosophies before I learned to love properly - 'Teach Me'

I still can't mix pleasure with business, sorry princess - 'Ain't It Different'

Canary princess cuts for my baby - 'Princess Cuts'

When my heart get cold, who can I call? - 'Cold' (Kaash Paige)

Girls from the past that lost me love me - 'Only You Freestyle' (Drake)

Sharing's caring but some things I want is mine alone - 'Breathing'

Sometimes I feel like every girl in the world is into me - 'You / Me'

About style

Tracksuit in season, it match the interior - 'Teach Me'

I got baptised in my rose gold pieces - 'Psalm35'

Cartier shades, course they fit nicely - 'Try Me'

Black tie but I'm dressed informal - 'Ain't It Different' (Stormzy)

CC bag look nice, but the Birkin bag look way more heavy - 'Only You Freestyle' (Drake)

I'm in Dior, I'm a Christian, praise the Lord - 'Princess Cuts'

My tracksuit Louis, now covered in Fenty - 'Only You Freestyle'

All those double C's, I got a Chanel side - 'Princess Cuts'

Don't do drip but I still stay classy - 'Ain't It Different' (Stormzy)

GG on my waist, CC on my trainers - 'Parlez-Vous Anglais' (Aitch)

About success

I'm makin' too much money, next watch will have to be a Richard Mille - 'Teach Me'

All the times that I wanted to call it quits, I stayed - 'Triple Science'

Stars in roofs, sky's the limit, they didn't lie - 'The Light'

Everything come full circle, word to the boss above me - 'Only You Freestyle' (Drake)

My lifestyle's wonderful, my future is colourful - '21 Gun Salute'

They can't compare me, I'm livin' la vida - 'Hear No Evil' (Future)

Now the roof down on the tunnel, we got tunnel vision - 'Breathing'

About travel

Just stepped off a boat, Monaco, I'm seasick - 'Psalm35'

Now I'm just shellin' in Copenhagan - 'The Light'

St. Tropez, me and shorty - 'Parlez-Vous Anglais'

Hoppin' in Paris like I'm mobbin' in Rio - 'Hear No Evil' (Future)

About cars

Barе chest in the Rolls Royce, park up and I jump out - 'Try Me' (Skepta)

Bentley, Range, then Bentley - 'Only You Freestyle'

Six-litre engine and we're racing - 'F U Pay Me'

Whip goes fast and the crib's outrageous - 'Parlez-Vous Anglais' (Aitch)