Who is Halle Bailey? Meet The Little Mermaid Actress Starring As Ariel In The Live Action Remake
4 July 2019, 17:25 | Updated: 4 July 2019, 17:33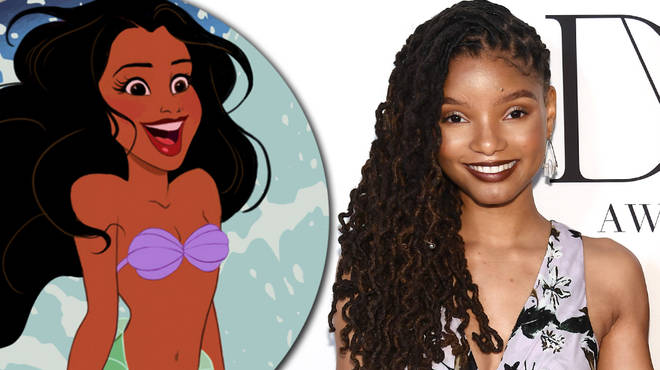 Disney has just found their new Ariel for the live action remake, who is the vibrant singer and actress Halle Bailey.
Who Is Halle Bailey ?
Halle is 19 year old singer and actress who was first recognised as apart of the R&B duo Chloe X Halle, with her sister Chloe Bailey.
The pair started off performing covers on YouTube and became popular after Beyoncé caught onto their cover for "Pretty Hurts". Beyonce wasted no time and signed them back in 2013, to her Parkwood Entertainment record label.
Chloe X Halle also supported Beyoncé on the european leg of her Formation World Tour, back in 2016. In 2018, the pair also opened for Beyoncé and Jay-Z's On The Run II tour in 2018.
The sisters released their debut album 'The Kids Are Alright' last year. A track from their album called 'Warrior' featured in the Disney movie 'A Wrinkle In Time'.
Halle and Chloe are both actresses who star in the American TV series Grown-ish. The duo also perform the theme song for the show.
What Role Is She Playing ?
Halle is set to play Ariel, who is a fictional character and the title character of Walt Disney Pictures animation film The Little Mermaid.
Ariel is known to be the fourth Disney Princess and the first nonhuman princess. The Little Mermaid red-head star also is the only princess to become a mother to her own child.
When Is The Little Mermaid Due To Premiere?
There's no confirmed release date for the film yet. However, production is expected to begin in early 2020.