Degrassi: Drake's Character, Cast, & Everything You Need To Know
14 June 2018, 14:36 | Updated: 14 June 2018, 14:41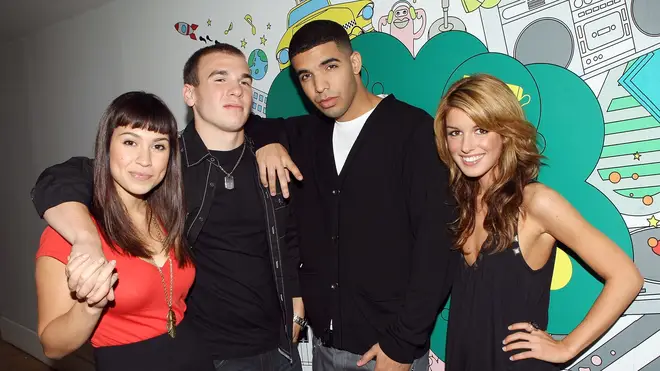 Everything you need to know about the Canadian TV series; Drake, the cast, the air dates and more...
'Degrassi: The Next Generation' is a Canadian teen drama that famously helped to launch the career of Drake.
The long-running franchise, which was shown in Canada and the US, was broadcast between October 14th 2001 and 2nd August 2015.
Drake, real name Aubrey Graham, brought the cast of Degrassi back together for his official 'I'm Upset' music video, taken from his new album 'Scorpion'.
Here's everything you need to know about Degrassi…
Which character did Drake play in Degrassi?
Before pursuing his career as a rapper, Drake was originally famous for his role as character Jimmy Brooks.
Back in 2001, he showed off his acting skills as a basketball star who became disabled from the waist down after he was shot by a fellow classmate.
On rare occasions Drake would get to flex his skills as a rapper during the show, performing at Degrassi talent contests.
However his role on the series came to an abrupt end after the show's producers discovered that he was working on his music career without their permission.
According to multiple reports, Drizzy was given an ultimatum: continue as Jimmy on Degrassi or pursue his chances as a rapper.
The rest is history.
Who was in the Degrassi cast?
As well as Drake, another famous face that appeared in Degrassi: The Next Generation was Nina Dobrev.
The Canadian actress, best known for her role in The Vampire Diaries, played a character called Mia Jones.
Dobrev appeared in 52 episodes of Degrassi between 2006 and 2009.
Other members of the extensive cast included Stefan Brogren, Lauren Collins, Miriam McDonald, Shane Kippel, Cassie Steele, Jake Epstein, Ricardo Hoyos, Sarah Barrable-Tishauer, Adamo Ruggiero, Ana Golja, Stacie Mistysyn and more.
Where can I watch Degrassi?
Unfortunately, Degrassi: The Next Generation isn't officially available to stream online and is reportedly only available through Netflix DVD in the US.
However fans of the show can watch Degrassi: The Next Class on Netflix.