Did Drake make sing-rap popular?
3 December 2019, 11:03 | Updated: 3 December 2019, 12:19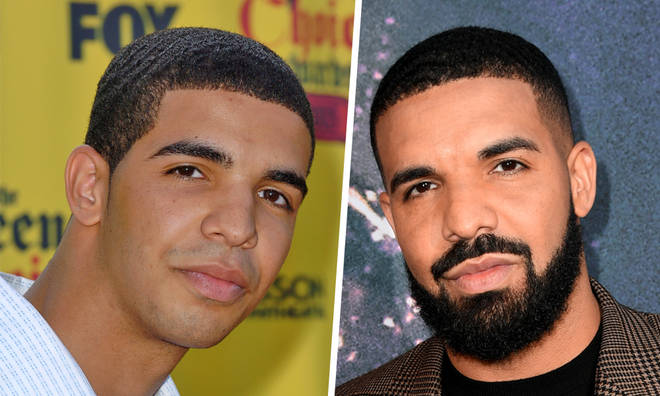 A NY Times article has sparked a fierce debate about whether Drake was the artist who made sing-rap popular.
According to a recent article published in the New York Times, Drake is the artist who has been credited with popularising rapping and singing at the same time.
Crediting Drizzy's mixtape 'So Far Gone' as "the arrival of a new path", the article goes on to suggest that the Toronto rapper was the spark for change in the entire Hip Hop scene.
Whilst it does acknowledge the fact that T-Pain, Kanye West and Lil Wayne "had fiddled around with melodic rapping", it claims that Drake made it a "whole worldview".
Whilst some people will agree with those claims, there have been more and much louder voices who have criticised the article, suggesting that Drake was not the pioneer and is indeed not the reason sing-rapping is now so hugely popular.
The article's author Jon Caramanica tweeted, 'for our end-of-decade package, wrote about how Drake turned rapping into singing, which no one thought would work and is now the utter and total norm' and it sparked some fierce responses.
One user replied saying, 'You can't honestly be serious...like Ja didn't get ridiculed for singing on the hook, like Nelly didn't do a whole damn country song with Tim McGraw, like @phontigallo's whole career hasn't been about this or that Drake directly BIT Phonte's whole style...y'all need to research!'
Another said, 'I WILL NOT "Thank #Drake". Growing up I saw Queen Latifah, Lauryn Hill, Wyclef and Pharrell Williams sing and rap on their albums. So, I cannot thank this man for something that's been happening since before he knew he wanted to be a professional rapper.'
Referencing the influence of rap group Bone Thugs-n-Harmony, one user said, 'Talking like Bone Thugs didn't do this and sell 30 million albums in the 90s'.
I'm guessing that a week ago, when your editor gave you the story, is when you listened to your first hip hop album?

— Hollywood Walk of Shame🌟🌚 (@reallifeblkdoll) November 26, 2019
He def. popularized it....But he def. wasn't the first to turn rapping into singing...

— Keith Murphy (@murphdogg29) November 25, 2019
So where do you stand on the debate? Was Drake the first person to make sing-rap popular? Should people be putting some respek on Ja Rule, Andre 3000 and Lauryn Hill's names or is this theory wholly accurate?
Have your say on Twitter!
> Download Our Free App For All The Latest Music News!