20 Of The Best Hip-Hop Karaoke Songs Of All Time
4 November 2019, 16:39 | Updated: 4 November 2019, 16:41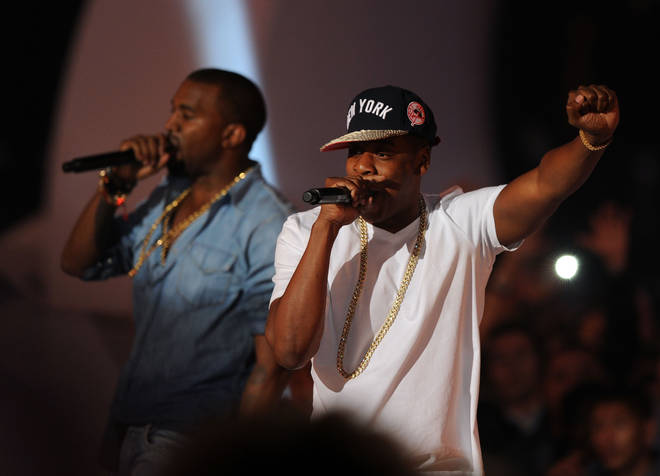 Searching for the ultimate karaoke song? From Drake and Kanye West to Eminem and Blackstreet, these bangers are perfect for any Hip-Hop head looking to earn maximum points on the mic.
If you're all about stepping up to the mic come karaoke night, then you'll know that song selection is key to smashing your performance.
Whether you want to get the crowd up on the tables or getting them in their feelings, these bangers are guaranteed to make any Hip-Hop head the start of the show.
So, from Kanye West and Drake to Dr. Dre and The Fugees, your ultimate Hip-Hop karaoke playlist is right here. Now get up on that stage!
Kanye West Feat. Jamie Foxx - 'Gold Digger'

Jay-Z - '99 Problems'

Drake - 'Hotline Bling'

Blackstreet Feat. Dr. Dre & Queen Pen - 'No Diggity'

Eminem - 'The Real Slim Shady'

Kendrick Lamar - 'HUMBLE'

50 Cent - 'In Da Club'

Tupac - 'California Love'

Snoop Dogg - 'Drop It Like It's Hot'

Cardi B - 'Bodak Yellow'

Kanye West, Rick Ross, Jay-Z, Nicki Minaj & Bon Iver - 'Monster'

Nelly - 'Hot In Herre'

The Notorious B.I.G. Feat. Diddy & Mase - 'Mo Money Mo Problems'

Missy Elliot - 'Work It'

Big Sean - 'I Don't F*ck With You'

Outkast - 'Hey Ya!'

Dr. Dre Feat. Snoop Dogg - 'Still D.R.E.'

Eve - 'Tambourine'

Fugees - 'Killing Me Softly With His Song'

Coolio Feat. L.V. - 'Gangsta's Paradise'