20 Throwback Songs Every Noughties Kid Had On Their iPod: From Keri Hilson To Neyo
4 September 2019, 16:57 | Updated: 5 September 2019, 11:43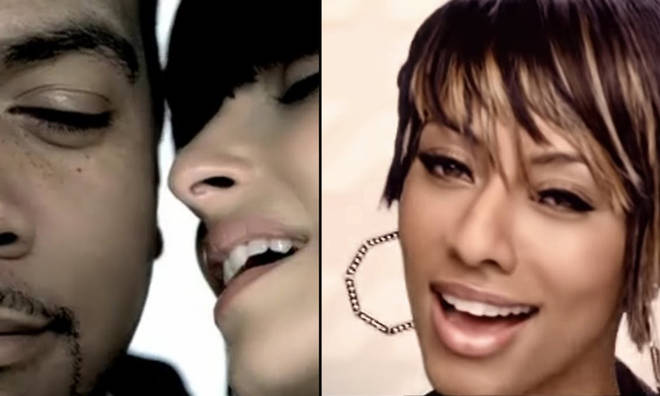 If you didn't play these songs on repeat, were you even a Noughties kid?
The Noughties marked a time when bright blue eyeshadow, thin strands of hair combined with slick back ponytails and Helly Hansen jackets were socially acceptable - as was it considered "cool" to carry your PE kit in a Jane Norman carrier bag (but let's not go there).
Shocking fashion faux pas aside, the Noughties was also an era which brought us many banging tunes, especially on the R&B scene.
Celebrating the launch of XTRA Reloaded, we take a look at classic throwback tracks that you 100% had on your iPod, if you were at school then.
1) 'Knock You Down' by Keri Hilson ft. Kanye West & Ne-Yo
2) 'Say It Right' by Nelly Furtado
3) 'Closer' by Ne-Yo
4) 'Dilemma' by Nelly ft. Kelly Rowland
5) 'With You' by Chris Brown
5) 'All Of The Lights' by Kanye West ft. Rihanna and Kid Cudi
6) 'Say My Name' by Destiny's Child
7) 'Umbrella' by Rihanna ft. Jay-Z
8) 'Always On Time' by Ja Rule ft. Ashanti
9) 'What Would You Do?' by City High
10) 'Live Your Life' by T.I. ft. Rihanna
11) 'Bed Rock' by Young Money
12) 'Unfaithful' by Rihanna
13) 'U-Turn' by Usher
14) '99 Problems' by Jay-Z
15) 'Watcha Say' by Jason Derulo
16) 'American Boy' by Estelle ft. Kanye West
17) 'Forever' by Chris Brown
18) 'Ride With Me' by Nelly ft. St Lunatics
19) 'Crazy In Love' by Beyoncé ft. Jay-Z
20) 'Cry Me A River' by Justin Timberlake