Nicki Minaj Receives Huge Backlash After Controversial Saudi Arabia Performance
4 July 2019, 13:08 | Updated: 4 July 2019, 13:23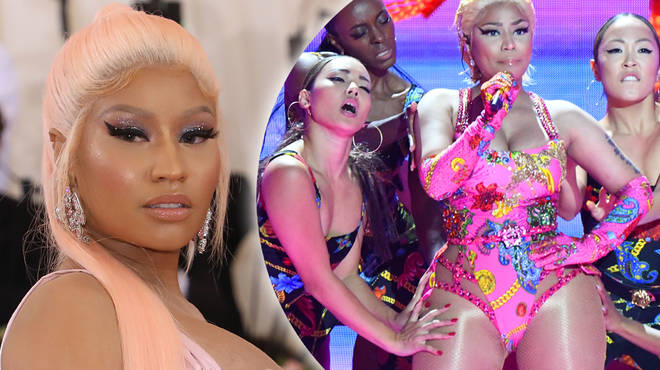 Nicki Minaj is set to perform at Jeddah Festival taking place in Saudi Arabia. The New York rapper has received backlash after learning about the headline set at in Red Sea City.
Nicki Minaj is reportedly set to headline at Jeddah Festival in Saudi Arabia later this month (Jul 18th). The "Queen" superstar has received backlash for booking the festival, given the history of ultra-conservatism and culture. 
Many fans are disapproving as Nicki Minaj's hip-hop songs contain lyrics that can be seen as 'provocative' and 'sexual'.
According to the Saudi law, the festival will be alcohol and drug-free and 16+. The event is set to take place at the King Abdullah Sports Stadium in the Red Sea city. 
Saudi Arabia has become more open to compromising some laws recently—removing the 35 year theatre ban and giving women the right to drive.
However, most public spaces are segregated by gender and many other women's rights are still restricted.
many fans were outraged after learning about Minaj's performance, given the rapper's lyrical content and onstage persona. See fan reactions below.
In summary, this Saudi female says: "You can't ask me to wear the abaya and dress conservative to a concert where you're bringing Nicki Minaj and all her vulgarity and her songs about shaking her ass. What the f---"https://t.co/8PCme7MUFU https://t.co/0ibEHHM9vU

— Aya Batrawy (@ayaelb) July 3, 2019
Saudi Arabia hosting a Nicki Minaj concert while still requiring Saudi women to wear abayas and or some variation of the veil seems like a big "hmm yeah okay, hmm k"

— sébastien bdér (@bderocracy) July 4, 2019