Chris Brown Wants To "Torture" Soulja Boy, Says Fight Is Still On - WATCH
3 February 2017, 11:28 | Updated: 3 February 2017, 12:29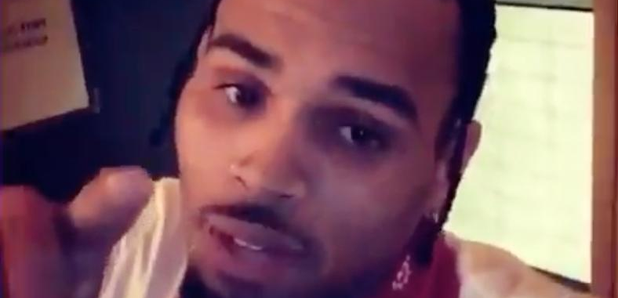 This is a BIG update.
Chris Brown claims he wants to "torture" Soulja Boy during their upcoming fight.
A video has surfaced of the 'Party' singer firing some serious shots at his boxing opponent whilst chewing on a toothpick.
Brown, who has been relatively silent on all things fight related, embarked on a foul-mouthed threat aimed at Soulja in some footage released by DJ Akademiks.
Stop playing with Chris Brown before he gotta put the beats on one of y'all rappers!! He also says he setting the fight up with Big Soulja pic.twitter.com/NguhtkGE7r

— DJ Akademiks (@IamAkademiks) February 2, 2017
"When I pull up on you, it's going down," Breezy says in the clip, "We gon' set this fight up, we went through all that."
"But n*ggas is always going to slick talk. And they know, when I'm in the same room, they chest deflate than a motherf*cker."
"Boy, stop putting that superhero costume on before we torture you."
The 'superhero' comment is an obvious nod to the lyrics in Soulja Boy's 2007 hit 'Crank That'.
Brown is reportedly still being trained by Mike Tyson, whilst Soulja has allegedly fired Floyd Mayweather as a boxing coach in favour of former heavyweight champion Evander Holyfield.
In related news, both artists are tackling issues unrelated to the upcoming face-off.
Soulja still faces charges of felony gun possession, whilst Breezy has had to ban his friends from driving his cars after his Lamborghini was wrecked in LA.