What Is The Black National Anthem? And Why Did Beyonce Sing it At Coachella?
6 August 2018, 17:02 | Updated: 6 August 2018, 17:06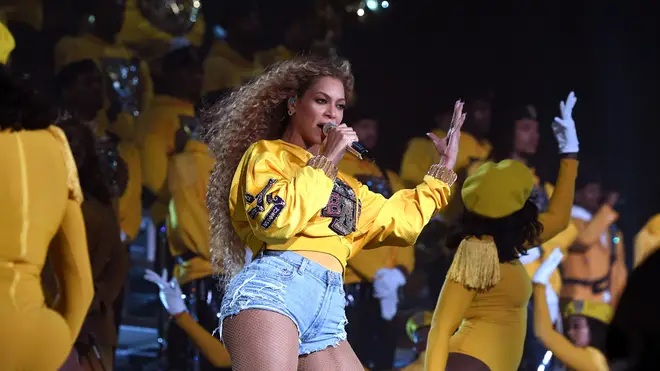 Here's the lowdown on why Beyonce performed the song...
Beyonce has revealed that her daughter Rumi was one of her inspirations behind singing the Black National Anthem during her epic Coachella performance which was later dubbed Beychella.
The 'Lemonade' singer told Vogue that she "felt pure joy shining down on us" while she performed the song in Indio, California.
"I was so specific because I'd seen it, I'd heard it, and it was already written inside of me. One day I was randomly singing the black national anthem to Rumi while putting her to sleep.
"I started humming it to her every day. In the show at the time I was working on a version of the anthem with these dark minor chords and stomps and belts and screams.
"After a few days of humming the anthem, I realized I had the melody wrong. I was singing the wrong anthem."
"One of the most rewarding parts of the show was making that change. I swear I felt pure joy shining down on us.
"She continued: "I know that most of the young people on the stage and in the audience did not know the history of the black national anthem before Coachella. But they understood the feeling it gave them."
The Black National Anthem, also known as 'Lift Every Voice', is a song written as a poem by James Weldon Johnson in 1900.
The poem was eventually set to music by his brother Rosamond in 1905.
During her memorable Coachella performance, Beyonce brought out Destiny's Child and JAY-Z, alongside some stunning dance choreography.