Beyonce Demanded To "Pass The Torch" And Twitter Goes Insane
9 February 2019, 14:14 | Updated: 9 February 2019, 14:31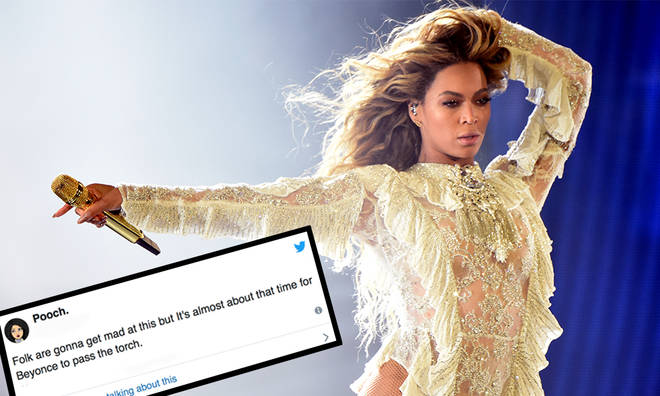 Beyonce has been asked to "pass the torch" to younger artists to let them have their shine. Twitter did not stand for it at all. Behives have exploded with an overload of views on the topic...
To describe who Beyonce is is a challenge within itself, then to latter explain what she has done for music and popular culture, is near impossible.
A multi-talented business woman, biggest pop star, who have paved the way for many new artists is none other than Beyonce.
An artist who has hustled from a young age through to her late thirties, has now been asked to "Pass The Torch" to younger talent, such as Ella Mai and SZA.

The "Pass The Torch" view comes from the fact that Beyonce has pretty much dominated the game for a while, and people are questioning whether her time should be up.
The idea that "giving the torch" is giving another artist their time to shine, is one of many.
Beyonce has made herself a leading figure within popular culture and people are wondering if she still has that spark and magic - especially after the Coachella saga.
However, many fans back her corner and argue she has established herself as "the biggest female artist". Also, fans argue that Bey is one of the main exemplary driving forces promoting black women in "popular culture".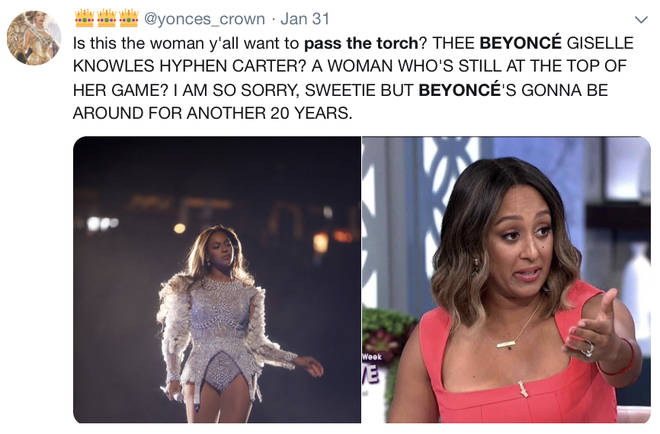 Some fans wonder who will be next and question whether Beyonce should still hold that title, despite the amazing talents that has come after her.
Amongst fans, the 'Beyonce and Rihanna' comparison comes up quite often, with some believing Rihanna has taken her spot, and others arguing that nobody can ever take Beyonce's legendary spot.

This discussion leads into a deeper conversation of why we believe there is only ONE spot for an amazing female artist within each genre.
We see these comparisons all the time with Nicki Minaj and Stefflon Don or Nicki Minaj and Lil Kim being "the queens of rap". It's almost to say that when the new is in, the old is out.

Also, this discussion opens up why people believe an artist should no longer be deemed as "relevant" when they get older.
An artist becoming of age and maturing is usually an instant write off for some, however, some fans still account for Beyonce's hard work and believe she should stay at the forefront of popular culture as it's earned.
Let us start off by saying this...
More than one artist should be allowed to be amazing at they do within their own rights, in their own style and express their talents how they like.
Secondly, regardless of an artists subjectivities, if an artist is able to connect with their audience and they are "talented" (within their own right), why can't they be just as great as the next? or why do we even have to always compare artists to another ?

Every artist has their own lane and their stardom should not come to an end if they are still producing engaging content and sharing their art with the world.
Some fans blame motherhood and spending time with family as the reason why Beyonce should "pass the torch" and others focus on her being "washed up" saying "she's had her run".
Some fans suggest the torch should be given to SZA or Ella Mai, fresh new and young female artists.
We say no. Every artist has time to shine.
It is unfair that people tend to lose interest in female artists after having a baby or they become of age. Nature takes course and they are humans like any other one of us.
Their artistry and capability to deliver does not magically disappear just because they age or have a child. We should uplift women who have responsibilities outside of their job and give them props for still being able to do both.
Beyoncé is not supposed to dim her light or pass the torch just because y'all think your favorite artists should be given a chance to succeed. Michael and Janet Jackson, Prince, Mariah Carey, didn't stop putting out classic albums, songs, and music videos, for nobody. PERIOD.

— 💋 (@MJFinesseLover) January 28, 2019
Also, the more time goes on, does not mean that an artist becomes less talented. We have seen many artists be their greatest and have their peaks of their career when they are older.
Many fans believe Beyonce has been the best she has ever been with her latest album "Lemonade" made in 2016, and some say her latest performances from "On The Run Tour 2" have been the best performances of her whole career.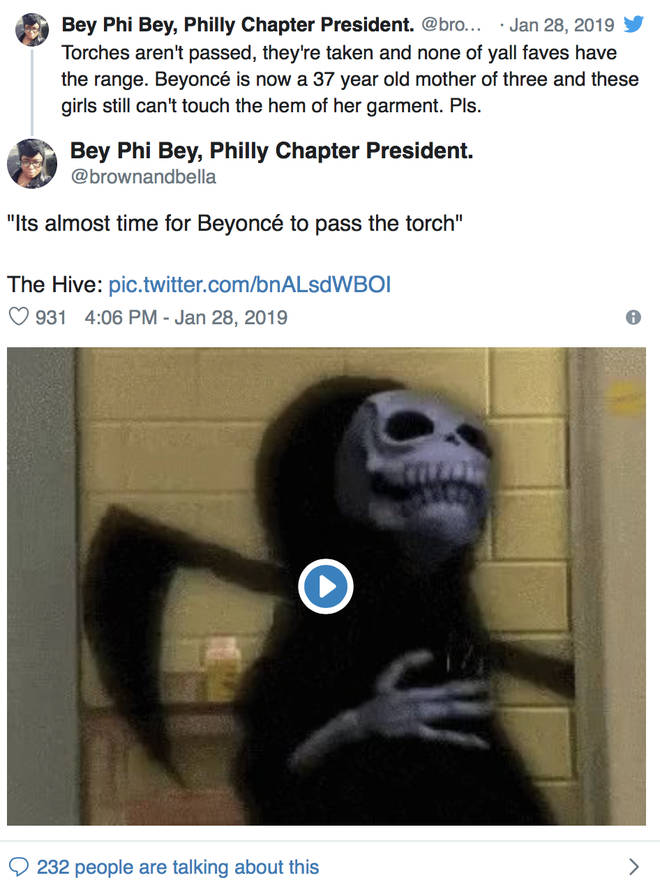 Beyonce's rise to Stardom
It is safe to say Beyonce has worked hard from a young age. According to a 2009 biography, Yonce won a 1989 Sammy Award after singing in the Baby Junior category, featuring children under the age of 7. The female pop vocalist, proved that her star was shining long before her Destiny's Child days.
Beyonce originally starred in a girl group "Girls Tyme" which later became "Destiny's Child" from the age of nine. She worked hard on her vocals and became the lead singer of the group. Destiny's Child saw many successes, but came to an end when Beyonce, Kelly Rowland and Michelle Williams went their separate ways.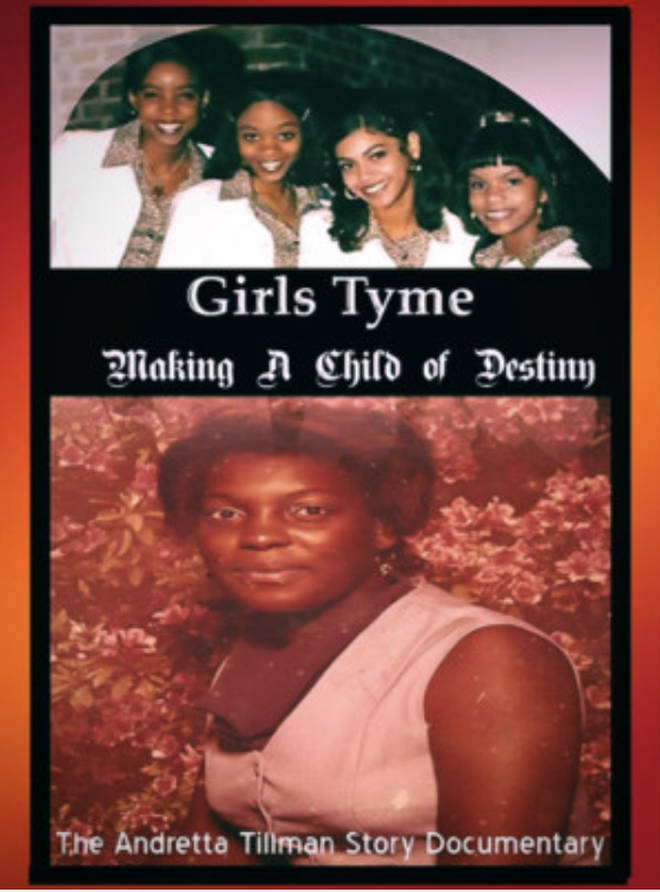 Beyonce then used her songwriting talents to create her first solo album, Dangerously in Love (2003). The album established her as a solo artist worldwide, debuting at number one on the US Billboard 200 chart and earning five Grammy Awards, and featured the Billboard Hot 100 number one singles "Crazy In Love" and "Baby Boy".
Since then, Beyonce has continued to cement herself as a solo artist, becoming a leading figure in music and popular culture. She has embedded many ideas and is a huge influence in many peoples lives.
Folk are gonna get mad at this but It's almost about that time for Beyonce to pass the torch.

— Pooch. (@ItsVee_) January 27, 2019
After working hard for so many years to get where she is now, is it fair to say "The Queen Bey" has earned her title and status within popular culture ? Should she pass the torch ?
Share your thoughts and feelings on this topic with us...