Watch Family Guy's Hilarious Spoof Of Jay Z And Solange's Elevator Fight
4 October 2016, 18:15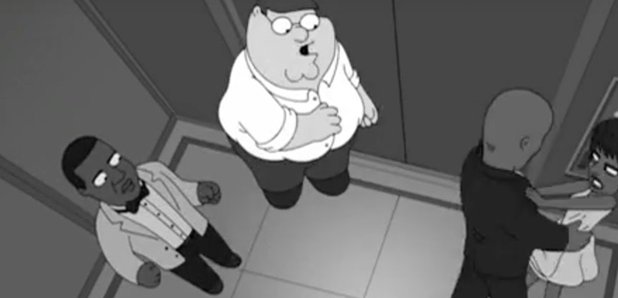 Throwing it back to 2014.
Family Guy have spoofed the infamous 2014 elevator fight between Jay Z and Solange Knowles.
To set the scene, Peter tells his wife Lois that he knows what can happen when people hold in their aggression too long.
The shot then cuts to black-and-white security footage of the iconic feud.
Watch below:
The original elevator argument occurred two years ago, at the Standard Hotel in New York City.
While there is still no confirmation about the cause of the incident, some fans speculate that Jay Z's alleged cheating may have been responsible.
Meanwhile, Solange recently released her new album 'A Seat At The Table' last week featuring Lil Wayne, Sampha and more.