Beyoncé Labels Daughter Blue Ivy "A Cultural Icon" In Leaked Court Documents
25 September 2019, 15:42 | Updated: 25 September 2019, 15:43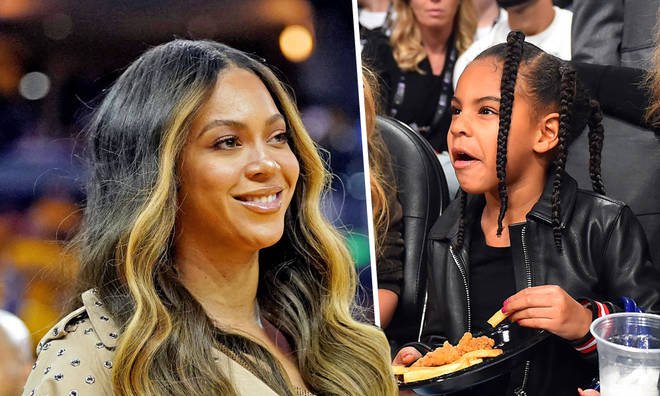 Beyoncé and husband Jay Z have been locked in a dispute to try and trademark their young daughter's name.
For years now, Beyoncé and Jay Z have been involved in a legal battle with a Boston-based wedding and event planning company named 'Blue Ivy' as they try and trademark the same name for their daughter.
The company's owner Veronica Morales has disputed the power couple's request to trademark the name and in recently revealed court documents Bey and Jay's plea to officials in order persuade them to free up the Blue Ivy trademark was outlined.
In documents reportedly optained by The Blast, Beyoncé claims that her daughter Blue Ivy has 'achieved a significant amount of fame' and has 'a noted and well-docuemtned interest in fashion'.
According to the reports, Beyoncé and her team said, "Indeed, the circumstantial evidence, including Blue Ivy Carter's fame, her interest in fashion and design, and her familial relationship with two of the most famous performers in the world all support BGK's intent to use the BLUE IVY CATER trademark in connection with building a brand consistent with Blue Ivy Carter's interests and skills."
It goes on to say, "Blue Ivy Carter is a cultural icon who has been described as a 'mini style star' and has been celebrated for her 'fashion moments' overs the years. Her life and activities are followed extensively by the media and the public."
Explaining Blu Ivy's cultural impact, the statement continues, "Most significantly, Blue Ivy Carter has achieved a significant amount of fame, particularly at such a young age. She also has a noted and well-chronicled interest in fashion."
"Given these factors, Blue Ivy Carter is capable of and interested in becoming the face of a brand. For this reason, the factual context demonstrates that BGK filed the Application with the intent to build a brand around Blue Ivy Carter and her public reputation and renown."
The case is ongoing and it remains to be seen whether or not Beyoncé and Jay Z will be handed the rights to the Blue Ivy trademark.
> Download Our Free App For All the Latest Music News!