Watch 50 Cent's Hilarious 'Star Wars' Han Solo Audition
26 July 2016, 09:30 | Updated: 26 July 2016, 09:55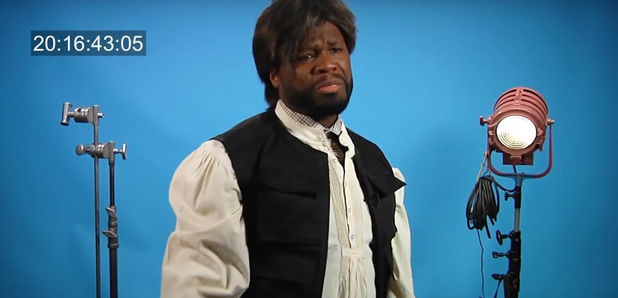 Is the Force with 50?
50 Cent has embraced his inner Star Wars fan and auditioned for the role of Han Solo in a funny skit for TV show 'Conan'.
In the hilarious 'lost footage', the rapper wears a full Han Solo costume - complete with wig and gun - and yells out Harrison Ford's famous line: "Never tell me the odds!"
However 50 can't quite get to grips with his role, adding: "What the f*ck you want me to do?"
Watch below:
Unfortunately for 50, he didn't land the role as the iconic character, which was given to actor Alden Ehrenreich in upcoming Star Wars movie 'Rogue One'.
Meanwhile, the 'In Da Club' rapper has also announced his intention to become the new host of Top Gear.