Kim Kardashian "Isn't Moving" To Chicago With Kanye West Following His Shock Announcement
20 September 2018, 10:48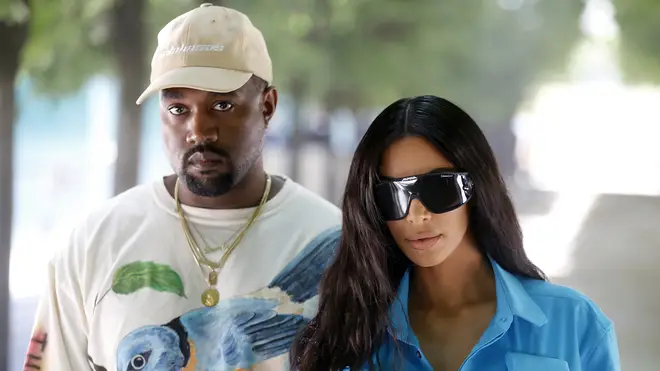 The rapper recently claimed he was moving back to Chi-Town for good.
Kanye West may have to reevaluate his plans on moving back to Chicago.
During a recent visit to his hometown, the 'I Love It' rapper proudly told a crowd of high schoolers at an event hosted by Chance the Rapper that he was moving back to the city permanently.
"I gotta let y'all know that I'm moving back to Chicago and I'm never leaving again," he said in the footage obtained by TMZ as the audience cheered, clapped and chanted his name.
According to People, however, his wife Kim Kardashian will not be following him to the midwest. "Kim plans on spending more time in Chicago, but she isn't moving there full-time," a source told the publication.
The KKW Beauty owner reportedly doesn't want to uproot the couple's children - five-year-old North, two-year-old Saint and eight-month-old Chicago, who was named after the city.
"She thinks it's best for the kids to continue their schedule in LA. North is in school and everything is working great," the source adds of the Kardashian-West's current Calabasas residence.
"Kim doesn't think a permanent move to Chicago benefits the kids. Also, Kim wants to be around her family as much as possible too. She loves their new house and it finally feels like a home to her."
The source adds that the couple do already have a house Chicago, and that Kim will support her husband in whatever he chooses to do, noting that Kanye is also prone to changing his mind.
"Kanye has a tendency though to change his mind quickly, so she is just going along with his plans because it makes him happy," the source added. "Next week, something else might make him happier."
"He changes his mind like he changes his underwear," said another source. The 41-year-old rapper recently claimed he had plans to "teach a course at the Art Institute of Chicago and the American Academy of Art."
The Institute denied this, however, telling The Chicago Tribune, "We're flattered that Mr. West would have an interest in teaching emerging artists and designers at the School of the Art Institute of Chicago.
"However, Mr. West is not currently teaching at SAIC, and at this time, there are no plans for him to do so."