Lil Kim Responds To Beyonce's Epic Five-Outfit Halloween Tribute
6 November 2017, 12:26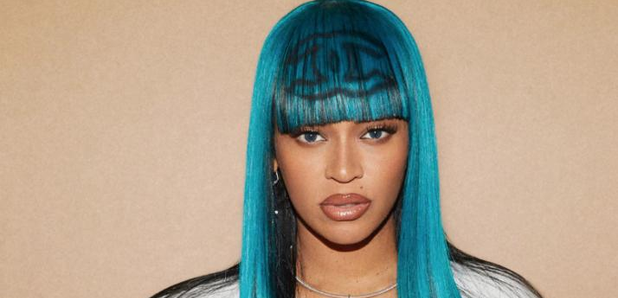 "It ain't over till 'Yonce"
Beyonce paid tribute to Lil Kim this Halloween by recreating five iconic looks spanning her entire career.
The 'Lemonade' singer uploaded a series of stunning images to her official website, revealing the process and inspiration behind the different outfits.
"Hip-hop would not be the same without our original Queen Bee," she wrote.
After the pictures began circulating online, Lil Kim responded on Instagram, posting split images of her original outfits alongside Beyonce's efforts.
See below:
Beyonce attempted an outfit from her 1997 No Way Out Tour.
This striking look is taken from Lil Kim's Manhattan File magazine cover.
Lil Kim wore this controversial red carpet outfit at the 1999 Source Hip-Hop Music Awards in LA.
Lil Kim covered Black Woman magazine back in 2000.
She then went on to share a pictures of Beyonce and her husband JAY-Z, who dressed as Lil Kim and The Notorious BIG for Halloween.
"This is adorable and even cuter because Jay-Z and Biggie were friends and he has his mannerisms down pat," wrote Kim.
"I love you Queen Bey and King Jay."
She shared Beyonce wearing her outfit from the video of her 1997 collab with Missy Elliott, 'The Rain (Supa Dupa Fly)'.
Meanwhile, Beyonce recently confirmed that she will play lioness Nala in the upcoming live-action remake of Disney's 'The Lion King'.
The star-studded remake of the 1994 classic will also include Donald Glover, Seth Rogan and more.