The best Grime songs of 2020
29 January 2020, 17:10 | Updated: 16 December 2020, 16:54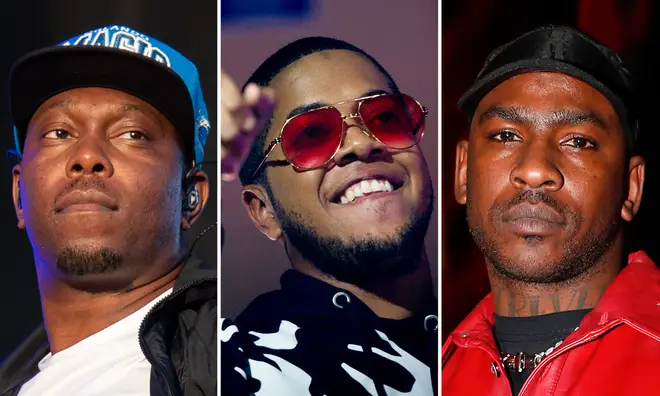 The coldest tracks from the likes of Stormzy, Jaykae, Wiley and more.
Prepare for a Grime takeover as your favourite rappers have been hitting the studio hard this year.
Stormzy and Wiley kicked off the decade with a back-and-forth that swamped social media, while P Money, Jaykae and Novelist are also delivering the goods.
Check out the hottest Grime songs of 2020 so far.
D Double E x Skepta - 'Don'

D Double E X Skepta - DON [Music Video] | GRM Daily

Dizzee Rascal, Ghetts, Kano - 'Eastside'

Chip ft. Jme & Dizzee Rascal - 'Ignite'

Chip - Ignite (ft. Jme & Dizzee Rascal) [Music Video] | GRM Daily

Ghetts ft. Skepta - 'IC3'

Ghetts - IC3 feat Skepta (Official Video)

Manga Saint Hilaire feat. Izzie Gibbs - 'At All Times'

Manga Saint Hilare - At All Times (feat. Izzie Gibbs)

Ghetts feat. Jaykae & Moonchild Sanelly - 'Mozambique'

Ghetts — Mozambique (feat. Jaykae & Moonchild Sanelly)

Footsie feat. Jme - 'Pepper Stew'

Footsie ft. JME - 'Pepper Stew' [Music Video] | GRM Daily

Jme feat. Merky Ace - Live'

Chip - 'Killer MC'

Chip - Killer MC [Music Video] | GRM Daily

Big Zuu x Kamakaze x Eyez x Capo Lee - 'On Fire'

Big Zuu x Kamakaze x Eyez x Capo Lee - On Fire [Music Video] | @GRM Daily

D Power Diesle X Skepta - 'Sniper'

D Power Diesle X Skepta - Sniper [Music Video] | GRM Daily

Stormzy - 'Still Disappointed'

STORMZY - STILL DISAPPOINTED

Wiley - 'Eediyat Skengman 2'

Eediyat Skengman 2 (Stormzy Send)

P Money - 'The Calling'

Novelist - 'Active'

Novelist - Active #52WEEKSOFFIRE

Jaykae - 'Shush'

Jaykae - SHUSH (DOT ROTTEN & WILEY SEND)

SBK - 'Is It Really That'

Tommy B - 'TTRP (Taking The Right Piss)'

Tommy B - TTRP (Taking The Right Piss) OFFICIAL VIDEO

Ambush feat. D Double E & RA - 'Started'

AMBUSH - STARTED FT. D DOUBLE E & RA (OFFICIAL VIDEO)