Jordyn Woods Breaks Silence On Tristan Thompson-Khloe Kardashian Cheating Scandal
22 February 2019, 13:36 | Updated: 22 February 2019, 15:19
Jordyn Woods has spoken out during her first public appearance since reports of her hooking up with Khloe Kardashian's boyfriend Tristan Thompson emerged.
Jordyn Woods has addressed the rumours claiming she hooked up with Tristan Thompson, Khloe Kardashian's boyfriend.
The 21-year-old model has been at the centre of an ongoing infidelity scandal after shock reports emerged that she cheated with Khloe's NBA player beau.
During her first public appearance since the news broke, Kylie Jenner's best friend took to the stage at the launch party for her false lash range with Eylure.
In the video, filmed by Jade Simmone, Woods appeared to address the drama in her speech, saying, "Through everything that's been going on, you know it's been real, and Eylure has been super real."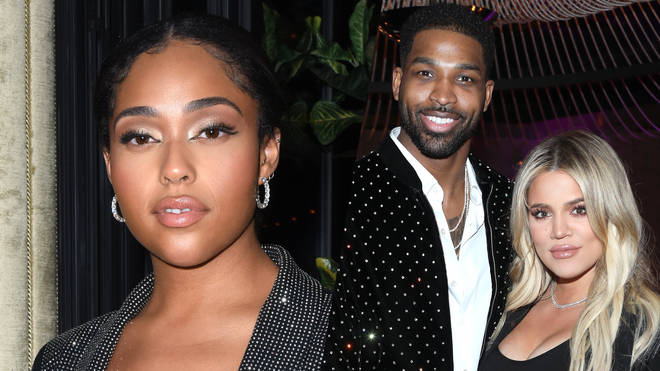 This is the first time Jordyn has publicly spoken out since the rumours emerged, while a source close to People claims the close friend of the Kardashian-Jenners feels "really distraught" about the situation.
"Jordyn has been trying to reach out to Khloé, Kylie and everyone else in the family to apologize," the source alleges. "She wants to apologize and make everything right."
"She's completely remorseful. She spent the whole night crying with her mom and sister." Kylie, also 21, is said to be "reeling" at the shocking news, and has been "in denial for days."
Meanwhile, Khloe's older sister Kim recently took a shady swipe at Woods alongside Khloe's best friend Malika Huqq, posting a video singing along to Brandy's "Who Is She 2 U," a song about an unfaithful partner.
Jordyn's response comes after Rob Kardashian's ex-girlfriend Adrienne Bailon claimed that the cheating reports are "absolutely true" according to mutual friends.