Tekashi 6ix9ine writes letter to judge: "My world is crashing down"
12 December 2019, 11:51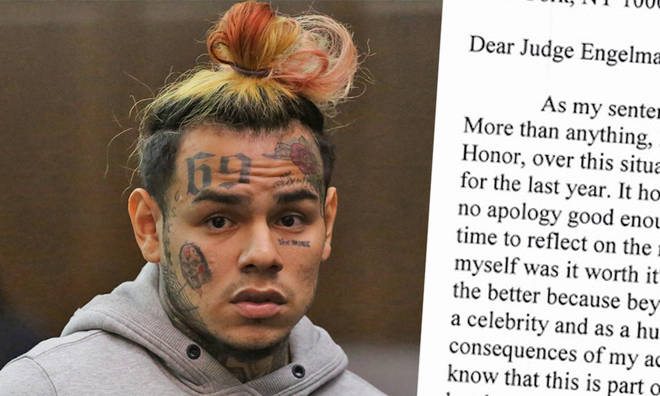 Rapper Tekashi 6ix9ine is awaiting sentencing where he could face up to 47 years in jail.
After spending the last year in jail, Tekashi 6ix9ine is just days away from being sentenced in a trial which has already seen a number of co-defendants found guilty of various crimes including
Tekashi 6ix9ine worked with the police to help convict a number of co-defendants and in doing so saw himself labelled as a "snitch" by many in the Hip Hip community.
Now the 'Dummy Boy' rapper has written a letter to Judge Paul Engelmayer, who is presiding over his case, and in it has apologised for the harm he caused.
In the letter, 6ix9ine writes, "I find it difficult to find the right words to express what my life has been like over the last year. It honestly feels like my world is crashing."
He goes on to add, "Before my arrest I publicly disassociated myself from Nine Trey but I knew that it would come with a price. I knew from previous incidents that the gang would retaliate against me for denouncing them in public."
6ix9ine then says, "I know that I am not a victim because my actions contributed to this mess. I now know that I am remorseful for what happened because I was blessed with the gift of an opportunity that most people dream of but I squandered it by getting involved with the wrong people and misrepresenting myself when I should have been true to myself and my fans."
Check out Tekashi 6ix9ine's full letter below...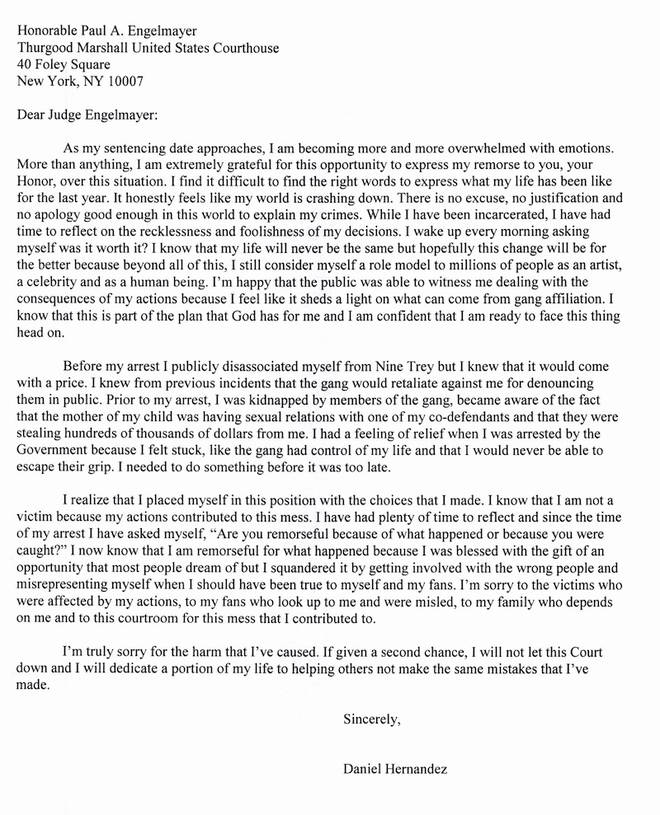 This comes just days after Tekashi 6ix9ine's label spoke out about the reasons behind them signing the rapper to a new 2-album deal despite the possibility he may face up to 47 years in prison. 6ix9ine is set to be sentenced on 18th December 2019.
> Download Our Free App For All The Latest Music News!