Future kids: how many does he have and who are the mothers of his children?
20 April 2022, 15:05 | Updated: 15 May 2023, 17:02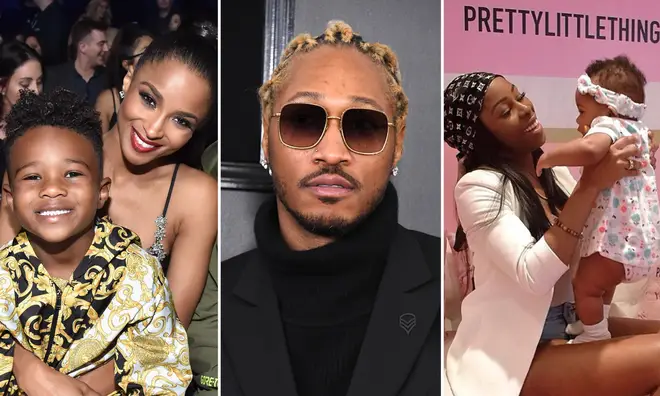 The 'Mask Off' rapper is father to eight kids with eight different women
Future has reportedly became a father for the eighth time, as DNA tests prove the baby of model Eliza Seraphin - also known as Eliza Reign - is officially his.
Future, who is currently dating rapper Dess Dior, now has eight kids with eight different women, with Seraphin's child being the most recent addition to his brood.
Future - real name Nayvadius DeMun Wilburn - has been embroiled in a bitter paternity battle with Eliza over her one-year-old daughter Reign, who was born in the spring of 2019.
2019: Future poses on the red carpet at 61st Grammy Awards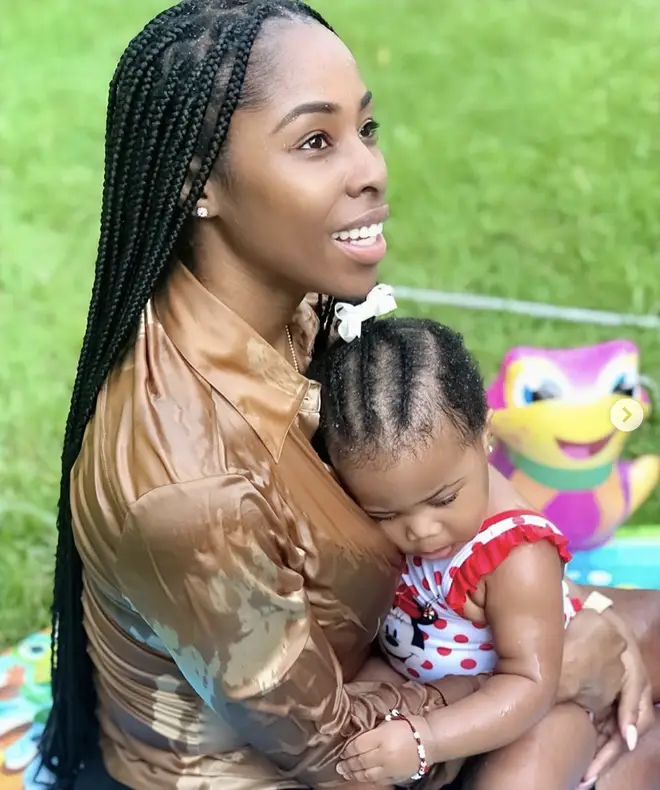 In a most recent interview with GQ, the Atlanta rapper revealed that he only wants to have more kids with his future wife because it would be more 'special' when asked by Uncut Gems actress Julia Fox.
"Yes, by my wife, if I ever get married, you know what I'm saying? I wanna have kids by my wife, of course. It could be like 3 cause I've never had more than one kid by a girl. So if I had 2 by her, then it's like more than I had. So I feel like it'll be more special" he claimed.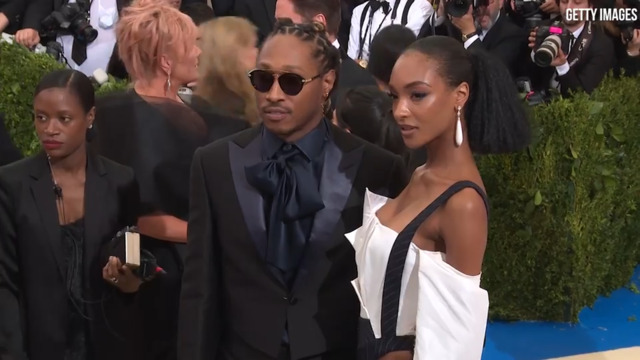 2017: Future poses for photographers at the Met Gala
Here's everything you need to know about Future, how many kids he has and who the mothers of his children are!
How many kids does Future have?

Future now has eight children with eight different women;

• a son, Jakobi, 20, with Jessica Smith

• a daughter, Londyn, 14, with India J

• a son, Prince, 10, with Brittni Mealy

• a son, Future Zahir, 8, with singer and ex-fiancée Ciara

• a son, Hendrix, 3, with Joie Chavis

• a daughter, Paris, with an unknown woman

• a son, Kash, with an unknown woman

• a daughter, Reign, 4, with Eliza Reign

Eliza Reign

Florida native and Instagram model Eliza Seraphin, who goes by the name Eliza Reign on social media, gave birth to Future's eighth child in April 2019, a daughter named Reign.

It is thought she and Future shared an on-off relationship between 2016 and 2018. Eliza announced her pregnancy in November 2018 and remained adamant that Future was the child's father.

Eliza Reign gave birth to her daughter with Future in April 2019.

Picture: Instagram

In August 2019, Eliza exposed Future as a "deadbeat" father, later filing a paternity suit against him requesting child support and other medical expenses she paid for during her pregnancy.

"I tried so many times to make things work with him for the sake of lil mama. I didn't want to get the courts involved. I've never been into that," she wrote on Instagram at the time.

In May 2020, Seraphin's attorney confirmed that DNA test results determined that Future is the biological father of Eliza's child.

Ciara

Future and Ciara have a pretty rocky history. The pair dated and got engaged in October 2013, and their son, Future Zahir Wilburn, was born on May 19, 2014.

However, the 'Goodies' singer called off their engagement three months after the birth as it emerged that Future had been unfaithful during their relationship.

Future and Ciara called off their engagement three months after the birth of their son. Picture: Getty

In January 2016, Ciara filed a defamation lawsuit against Future accusing him of spreading lies about her co-parenting skills on social media and in interviews.

Ciara also accused Future of making threats toward her then-boyfriend, Seattle Seahawks quarterback Russell Wilson.

Future filed a countersuit against Ciara, where he claimed he couldn't damage her reputation because her career was already falling off, calling her latest album at the time "a flop".

Ciara's $15 million defamation suit was dropped in January 2017. The singer is now married to Wilson; they welcomed their own daughter, Sienna Princess, on April 29, 2017.

Ciara and Russell Wilson with Ciara's son Future Zahir Wilburn. Picture: Getty

Lori Harvey

Lori Harvey, the stepdaughter of television personality Steve Harvey, has been dating Future since the November 2019.

Lori Harvey and Future began dating at the end of 2019.

Picture: Instagram

The 23-year-old socialite sparked her own pregnancy rumours in April when fans spotted a baby scan in one of her Instagram stories.

However, the rumours were later squashed as people slowly realised that the sonogram probably belonged to Lori's sister, Morgan Hawthorne, who is currently pregnant.

Joie Chavis

Future and Joie Chavis appear to have a great relationship and co-parent their son Hendrix harmoniously.

Future was present at the Joie's baby shower for Hendrix, and was also spotted at the little one's 1st birthday celebration.

Future and Joie share a son, Hendrix, and appear to co-parent harmoniously.

Picture: Instagram

Despite not being together, the pair even vacation together - last year, they look a trip to Turks & Caicos for Joie's birthday, but insisted they were just friends.

In a series of Mother's Day tweets, Future thanked Joie in a sweet message. "Joie thank u for being an incredible mom...u holding it down! Real one,stay solid HAPPY MOTHERS DAY," he wrote.

As well as Joie, Future thanked six of the women he has children with in honour of Mother's Day this year; Joie, Ciara, India, Brittni, and the mothers of Paris and Kash.

Future thanked six of the women he shares children with on Mother's Day 2020.

Picture: Twitter