Premium Rate Text on Capital XTRA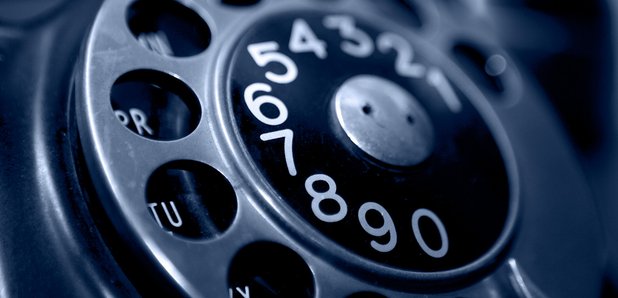 Help and frequently asked questions about premium rate text competitions on Capital XTRA.
Premium Rate Text on Capital XTRA
What is Premium Rate?
Premium Rate services are those for which you are charged through your monthly phone bill or through credit on your mobile phone. These services tend to cost more than a normal text message or phone call.
How do I know if a number is Premium Rate?
Premium Rate numbers are accessed from your landline (starting with 09, 118, 087) or by sending a text from your mobile phone to a 5 digit number called a shortcode like Capital XTRA's on 61236. Not all services running on a shortcode are Premium Rate and we will tell you if there is a charge associated with a specific service.
What kind of services are Premium Rate?
The types of services available on premium rate can include:
Competitions or voting by phone or text
Recorded information lines or text alerts, such as news, sports or traffic updates and horoscopes
Live and virtual chat services
Mobile ringtones, videos, images and games downloads
Charity text donations
What do 'standard network rate' and 'network access charge' mean?
We know and will always tell you how much we're charging you to call or text us. What we don't know is how much your phone service provider is also charging you. That depends on the telephone company and what kind of deal you have with them. That's why you'll hear us say that you will be charged your 'standard network rate' or that 'network access charge'.
Every time you send a text, you pay your phone company a fee for doing so. These vary from phone company to phone company and may also vary depending on the number you're texting to (some networks, for example, may charge less to text someone on the same network than they do for texting someone on a different network). This is known as a 'standard network rate message' and is usually around 10p to 12p. The cost we tell you about is what you pay in addition to whatever charge your network applies. So, for example, if your text to us costs 50p and your network also charges you 10p per text, then you'll actually pay 60p. This should appear on your bill as two separate texts, one that you've sent to us charged at 10p and another that you've received back from us charged at 50p. In the case of premium rate services, texts sent at standard network rate are not included in any bundles you may have as part of your deal with your phone companies and will always incur a charge.
The same is true when you call from a landline or mobile phone. We will always tell you the cost to access our services – this is the 'Service charge'. The service charge will always be the same, whether you're calling from a landline or mobile phone. What does vary is your 'network access charge'. This is a cost imposed on you by your phone company for accessing our services and should be made clear in your contract with them.
What is a Premium Rate Block?
Some phone companies have a Premium Rate block installed on their lines as standard. You will recognize this as a long, continuous tone if you are trying to call us on one of our Premium Rate numbers. If you are trying to text, your text will fail when you try to send it. You can request for the block to be removed by calling your phone service provider.
Can I access Premium Rate Services from abroad?
Premium Rate services should not work if you are calling or texting from outside of the UK. Unfortunately if you are on holiday or away on business, you may not be able to interact with our stations.
Can I enter from anywhere in the UK?
You can enter our Premium Rate competitions if you're a resident of Great Britain (England, Scotland or Wales). If you live in Northern Ireland, The Isle of Man or the Channel Islands, then we're really sorry but you shouldn't enter as you won't be eligible to win, due to different regulations in those places.
Our Premium Rate Promise
Our aim is to entertain you. We know – because you've told us – that you love the competitions we run and you enjoy listening to and taking part in them. We want to keep it that way. That's why we're making these promises:
Whenever you call or text us on a premium rate number, we'll make sure you know how much we're going to charge you for that call or text
When we've told you how much a call or text will cost, that's what it will cost. There are always going to be some small variations in cost depending on your network charges (we've explained more about that above), but you should still be able to look at your bill and identify the call/ text.
When we stop accepting entries to a premium rate service, we'll tell you not to call or text any more. If you still try and call or text, you may get billed for it and there's nothing we can do about that. You should have listened!
We will never sell your personal information to other companies. We may, from time to time send you text messages or email communications with offers or services that may be relevant to you but these communications will always come from Capital XTRA or a carefully selected partner (if you have expressly opted in to receive messages from our partners). You will never be charged for receiving these messages and can opt out of receiving them in future by replying with the word STOP.
If you're still not sure, you can find the full terms and conditions that are applicable to all of our competitions displayed on our website.
What if I have a query about your Premium Rate Services?
If you think there is a problem with our Premium Rate services or would like to make a complaint, please contact our customer support team at:
Alternatively, you can call us on 0333 200 2000 during office hours. Calls to 03 numbers are charged at the same rate as calls to 01 and 02 numbers and count towards inclusive call allowances on landlines and on mobile phones. Global Media Group Services Limited do not make any profit from calls to this number.
Regulation of Premium Rate
Global Media Group Services Limited, the parent company of Capital Xtra, is registered with the Premium Rate Services regulator, Phone-paid Services Authority. Our registration number is: ORG832-96388-41101.

Global Charities, a registered charity in England & Wales (1091657) & Scotland (SC041475) is registered with Phone-paid Services Authority under registration number: ORG831-51159-55647
We hope that we've explained how premium rate charges work and reassured you that the way we use them is fair and transparent. We also hope that you will continue to enjoy listening to and participating in our features and competitions. If you have any questions or concerns, we want to hear them. Please feel free to get in touch or for more information about phone-paid services and how to identify any unknown charges on your phone bill, visit www.phonecharges.org

SMS Marketing & £500 monthly draw T&Cs
SMS Marketing & £500 monthly draw on The Global Network, March 2021 to December 2022 – Specific Rules.
1. The SMS Marketing & £500 monthly draw promotion ('Promotion') is organised by Global (as defined in the General Terms and Conditions). The Promotion is open between Tuesday 30th March 2021 & Saturday 31st December 2022 on The Global Network. Global is the Promoter.
2. IMPORTANT: THIS PROMOTION IS ONLY OPEN TO RESIDENTS OF GREAT BRITAIN AND IS NOT OPEN TO RESIDENTS OF NORTHERN IRELAND. The Promotion is subject to these Specific Rules and the General Terms and Conditions which are available here. Entry into the Promotion constitutes acceptance of these Specific Rules and the General Terms and Conditions.
3. We reserve the right to end or extend the Promotion at any point.
Details of the Promotion:
4. To enter the Promotion, you must opt in to receive SMS marketing by opting in via our online competitions platform Win+
5. By providing your mobile number you are agreeing to receiving SMS marketing from Global, and any of its subsidiaries. We will only ever send you alerts and offers that are relevant and that we feel that you will benefit from and be interested in
6. At times, we will send our alerts with information around some of our pay-to-enter competitions. These are for your information only and there is no obligation to enter. We will always make clear the cost of entry for every competition.
7. We may, from time to time, send you text messages informing you about products, events, services and promotions that our third-party partners are offering. These messages will only ever come from Global or one of Global's subsidiaries. We will never sell your personal information to third parties.
8. By opting in, you will be automatically entered into a draw each month to win £500 cash across the Global network, along with all other members of the text club, including those that opted in since 1st April 2018. You do not need to do anything else after you've joined, and you will be automatically entered into the competition each month until you opt out of the service. The draw will take place within the first seven business days of each calendar month and we will contact the winner by phone within 28 days.
9. You will never be charged for receiving SMS marketing messages and can opt out of receiving them at any time by texting the word STOP to 82200. This will be charged at your standard network rate.
10. For the avoidance of doubt, by opting out of receiving SMS marketing, you will also be choosing to opt out of the £500 monthly draw.
11. If you win a prize, we may publish and publicise your name, image, social media handle and/or profile picture, your nearest geographical location (for example, your nearest city, town or county) and your entry, and we may refer to your association with the Promotion and/or the prize, in any and all media, worldwide, in perpetuity, for publicity and PR purposes solely in connection with the Promotion.
Eligibility:
12. The Promotion is only open to residents of Great Britain (i.e. England, Scotland and Wales only) aged 18 and over. For the avoidance of doubt, the Promotion is not open to residents of Northern Ireland, the Isle of Man or the Channel Islands.
13. Global reserves the right to remove you from any SMS marketing as well as the £500 monthly draw if you have not interacted with Heart's shortcode text numbers for two years or more.
14. You must have a UK bank account, as the prize money will be paid by bank transfer
Prize:
15. Each month, one winning entrant will receive £500, paid by Bank Transfer
16. We will endeavour to transfer the prize money to your bank account within 28 days but are not responsible for any delays. You must provide all necessary details via the method directed within 14 days after the original request to do so otherwise the prize will be forfeited in our discretion.
17. The prize is non-transferable and non-refundable.
18. We reserve the right to substitute the prize with another prize of equal or greater value at our absolute discretion.
19. We are registered with the Phone-paid Services Authority ("PSA"): registration number ORG832-96388-41101. For all enquiries in connection with the Promotion please contact our customer support team at https://global.com/contact/.
Data Protection:
20. Your personal data will be collected and processed by us, our licensees (including Communicorp UK Limited and Quidem Limited), as well as the prize providers, and if applicable, our service providers, network operators and suppliers in order to administer and fulfil the Promotion. Your personal data may also be disclosed to the Phone-paid Services Authority, Ofcom and/or the Advertising Standards Authority at their reasonable request for regulatory purposes, for example, in order to prevent, investigate and detect crime, fraud or anti-social behaviour and comply with law enforcement agencies and applicable advertising codes.
21. We may hold your personal data for a period of 2 years in order to comply with our regulatory obligations.
22. We, the Promotion Partners and the prize providers may transfer and process personal data outside of the EEA and UK for the purposes of administering the Promotion (see our Privacy Policy for more details). You can opt out at any time.
23. By entering a Promotion, you acknowledge that any personal data provided by you in connection with the Promotion will be processed as set out above and in accordance with our Privacy Policy which sets out full details of how we process personal data and how you can exercise your rights as a data subject. Please ensure you have read and understood our Privacy Policy before entering a Promotion.
24. You may request the removal of your personal details from our database by contacting privacy@global.com. If you request that your personal details be removed prior to the conclusion of a Promotion, you will forfeit your right to enter the Promotion and/or claim any prize and we reserve the right to select another entrant to participate in the Promotion or withdraw the prize and select another winner, as applicable.