J Hus Talks Being Influenced By Afrobeats & Dancehall - WATCH
12 May 2017, 16:42 | Updated: 12 May 2017, 16:44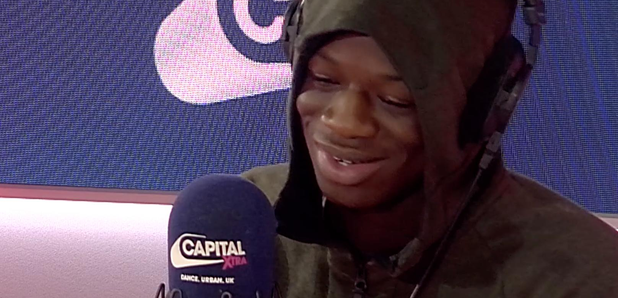 The UK rapper spoke exclusively to Manny Norte for Capital XTRA.
J Hus has given his opinion on the growing debate regarding Afrobeats and Dancehall music.
Fans of both genres have been arguing on social media over how to categorise songs such as Drake's 'One Dance' and French Montana's 'Unforgettable'.
However J Hus admitted that there isn't a big distinction.
Watch below:
"It's all fused into one," he told Manny Norte on Capital XTRA's The Norte Show.
"Everything that us as UK people coming from the Caribbean or Africa - it's everything that we grew up on all into one."
During his interview with Manny Norte, J Hus also discussed other UK rappers "copying his sound", why he wears fisherman hats, how he made his underground hit 'Friendly', and more.
Meanwhile J Hus released his debut album 'Common Sense' on Friday, featuring his hit single 'Did You See'.