The best Afro-Bashment songs of 2019
30 May 2019, 12:24 | Updated: 24 December 2019, 12:13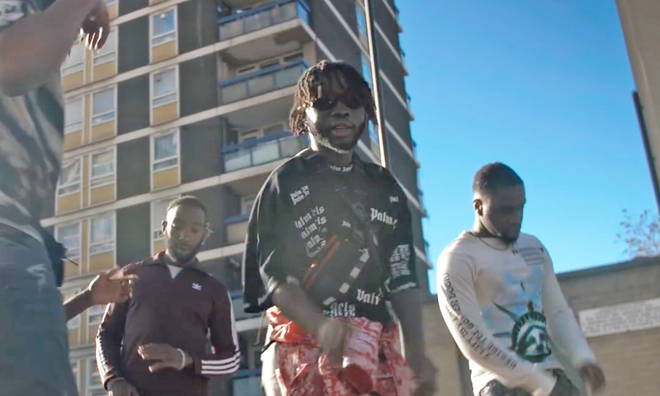 We're serving you the freshest new Afro-Bashment tracks that you won't want to stop listening to in 2019, from the likes of NSG, Geko, Swarmz and more.
Afro-Bashment is dominating the music scene right now - and for good reason.
It's a genre overflowing with infectious rhythms and catchy melodies, with its artists taking you from the studio to the beach, to the rave and back again.
NSG, Big Tobz, Swarmz and Ms Banks are just a few of the names serving up your daily dose of Afro-Bashment and Afro-Swing, and we've compiled the best of the best below.
Listen to the biggest Afro-Bashment tracks of 2019 right here.
NSG - 'OT Bop'

Da Beatfreakz x Dappy x Swarmz x Deno - 'Motorola'

Dave Feat. Burna Boy - 'Location'

Not3s - 'Wanting'

NSG Feat. Tion Wayne - 'Options'

Steel Banglez Feat. AJ Tracey & MoStack – 'Fashion Week'

Swarmz Feat. Tion Wayne - 'Bally'

Hardy Caprio - 'Sponsored'

Hardy Caprio comes through with his latest wavy banger.

Mist x Lotto Ash - 'Different Strokes'

iLL BLU Feat. Ay Em, Geko, ZieZie & C. Tangana - 'Go Time'

Ms Banks Feat. Kid Kudz - 'Snack'

Big Tobz - 'Baby Girl'

Deno - 'Lifestyle'

Geko - 'Don Daddy'

Odunsi (The Engine) Feat. Raye - 'Tipsy'

Afro B feat. Vybz Kartel and Dre Skull - 'Shape Nice'