Backstage at UNLEASHED: Ryan – Stage Manager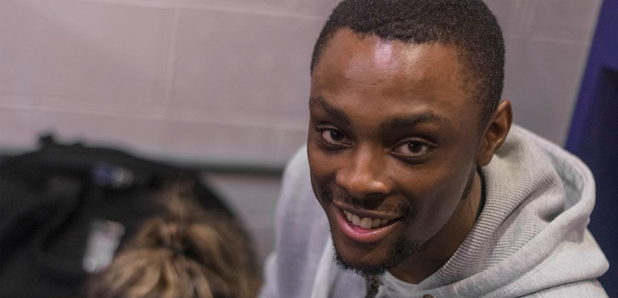 We caught up with Ryan who was tasked with managing the stage at Music Potential UNLEASHED
As a Music Potential intern, Ryan has been able to take on a wide variety of roles it's crazy!
Here, Ryan discusses how his role as a stage manager for Capital XTRA's Music Potential UNLEASHED went down. Check it out:
I was given the opportunity to manage the renowned KOKO stage for Capital XTRA's Music Potential UNLEASHED! It was great to be involved in the makings of a high-profile event from start to finish.
As stage manager, I was responsible for ensuring all things related to the stage were supervised effectively throughout the day. Here's how I made the role a success!
ONE DAY BEFORE UNLEASHED:
Being the stage manager meant that I had a team of 6 to manage. A day before the show, whilst our performers were rehearsing in a studio nearby, I met up with my team to brief them on my expectations, how we would work together to make the event a success and on their roles. These included:
Runner – Erin
As the runner, Erin was responsible for getting the artist from their dressing rooms to the green room. This role required a high-level of fitness! Erin was our girl!
Green Room/Stage Door – Chris
Chris was at the green rooms stage door to confirm (through myself via radio) when to give the cue for performers to hit the stage.
Off-stage to VIP – Yasmin and Chris
Yasmin and Chris led the artists (once off-stage) from the green room to a separate VIP area, creating space for those who had not performed.
As you can see, we created a bit of a conveyer belt system for getting our artists from their dressing rooms to the stage and then to the VIP area!
Stage Tech – Martin
Assisted in putting equipment on stage and sorting any technical difficulties which may have arisen during the night.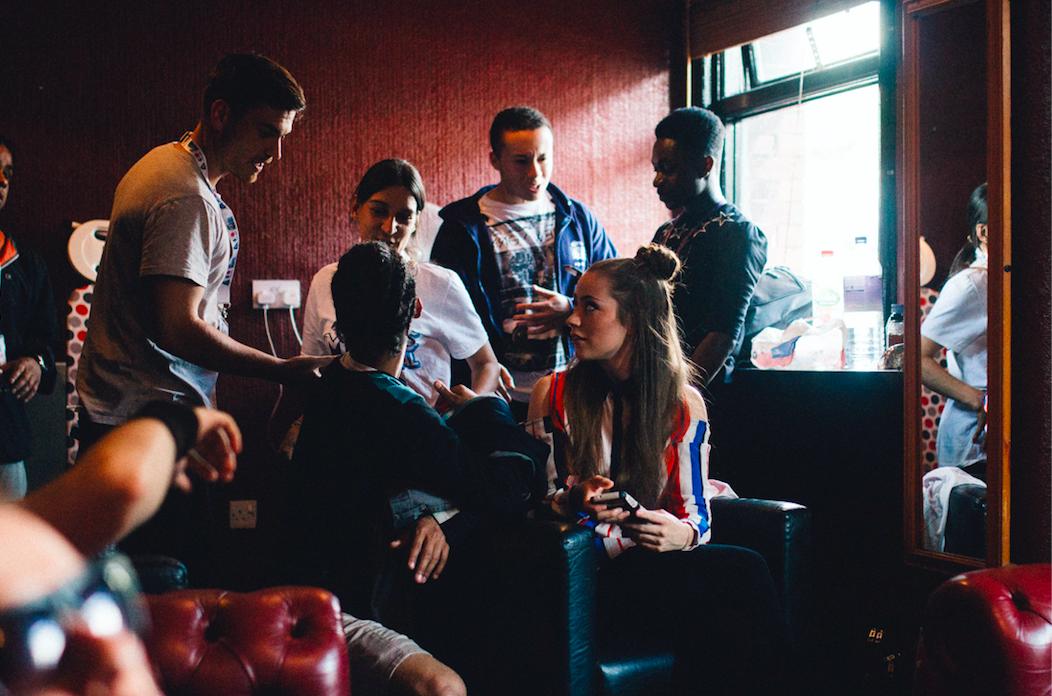 DAY OF UNLEASHED (PRE-SHOW):
On the morning of UNLEASHED, I had to make sure sound-checks and rehearsals ran according to the schedule of the night.
Personally, the pre-show setup was the most intense part of the whole process! There were so many tasks to be completed in a limited amount of time. We were also working with over 10 artists, which meant following such a tightly scheduled sound-check was even more tricky.
SHOWTIME:
As a drummer, I know that the feeling of nerves and excitement is always present as a show kicks off, and it was no different here!
As Capital XTRA's presenters, Toni Phillips and Robert Bruce walked on stage to introduce themselves, I was more eager to get the first act onto the stage because the crowd was so hyped up!
My motto for UNLEASHED was "if you fail to prepare, you prepare to fail" – at this point, I placed my trust in all the preparation and planning my team and I had completed on the days leading to the big event.
I also had to remind myself that there was no time for nerves. The reputation of the organizations associated with our project was particularly riding on my teams' ability to control all that happened on-stage!
Throughout the show, my mind was in military mode! As one artist went on stage, my team were gearing in the background for the other.
I must admit; the show went pretty well if I say so myself! And fortunately, I managed to grab a few moments of enjoying the awesome performances from the best view in the house!
It wasn't over yet though!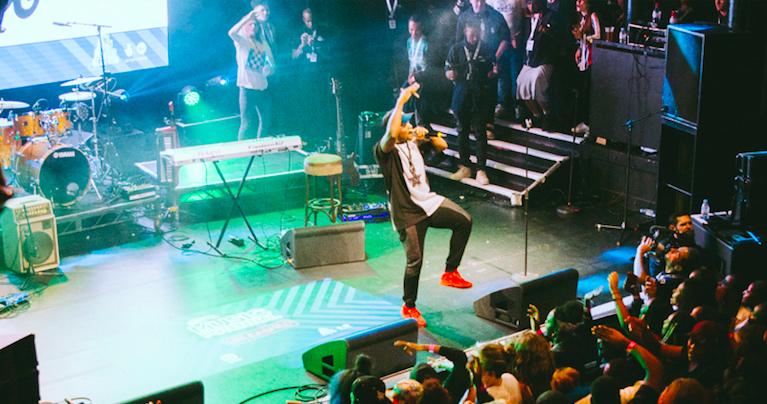 POST-SHOW:
At this point, I was still on-stage to ensure things were running smoothly with the remaining time allocated to our DJ's for the night.
Once the audience had left the venue and everybody involved were backstage, I was able to grab a moment to congratulate my team for a job well done. Then, it was back to work!
We had to pack away our gear which included promotional banners, press walls, remaining clothing and food before finally setting off home at about midnight.
Taking everything into account, this was an awesome experience! I left feeling buzzed and full of excitement.
These were not the only things I left with though, I gained an invaluable amount of experience that I can take on to future roles. And can you believe, I am only half way through my internship…
Thanks, Ryan! Ryan was one of over 50 backstage staff that helped make Music Potential UNLEASHED 2017 the best one yet!
Feeling a bit nostalgic about the big gig? Check out the highlights of the night.
Also, if you are inspired by Ryan's internship, be sure you keep looking on our jobs board for all the latest entry level positions in the creative industry.