Learning Through Horses
11 September 2019, 13:38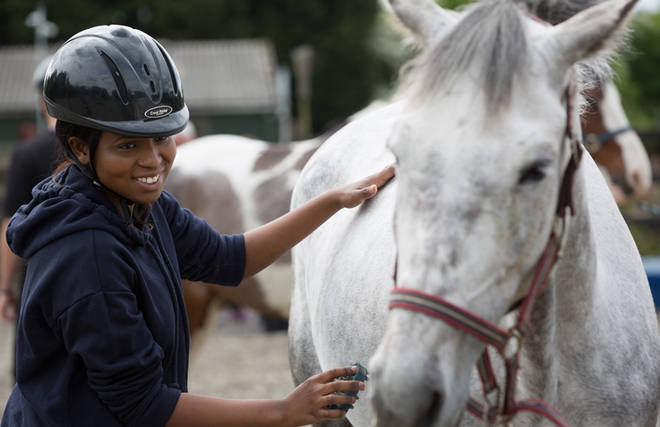 Learn about how Capital XTRA supports small charity Learning Through Horses.
Capital XTRA's charity Global's Make Some Noise are proud to support Learning Through Horses, a small charity that helps vulnerable young people who have been excluded from school or are at risk of exclusion to develop vital life skills through working with horses.
The charity runs alternative education programmes in North London to support young people aged 14-25 who have mental health issues, emotional and behavioural problems and/or learning difficulties. These young people often find it difficult to engage in mainstream education settings and have struggled to access traditional mental health support.
Learning Through Horses teaches young people to care for and train horses, and in doing so they gain life skills and the self-belief they need to re-engage with education, employment or training.

Darren's Story
The charity helps young people like Darren, who has autism and experiences high levels of anxiety.Darren took part in the charity's employment programme after being excluded from school due to challenging behaviour. He developed a connection with Princess, a very anxious horse with behavioural problems – trigged by past abuse.
Darren's desire to help her helped him to learn leadership skills and to successfully train Princess. His confidence grew during the programme and he learnt to manage his own anxiety. This enabled him to start attending school again, and successfully sit his GCSE exams, something that seemed unachievable to Darren before being helped by Learning Through Horses.

The project Make Some Noise is supporting...
Global's Make Some Noise is proud to support the charity's 'Employment Skills Through Horses' project, providing employability and life skills training to young people like Darren who are NEET (not in education, employment or training) or at risk of becoming NEET.
Through this project, young people will receive training in horse psychology and horse training. Since horses communicate almost exclusively by body language they give continuous feedback to young people about their behaviour, this teaches them to identify and control their own emotions.With your help, we can support projects like this one and many more across the UK.