What is P Diddy's net worth in 2021? How does he make his money?
24 February 2021, 17:01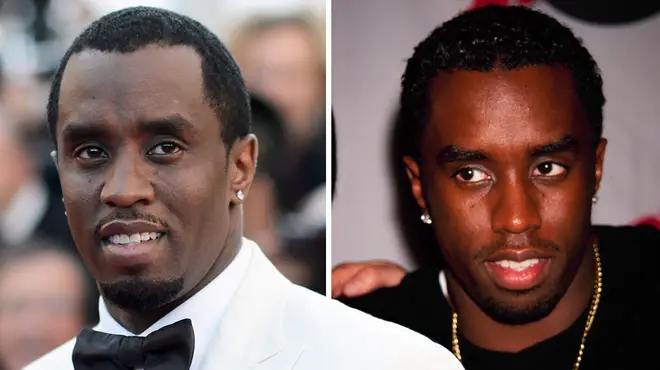 The Hip-Hop star has built a fortune over the years, but how much is it all worth?
P. Diddy, also known as Puff Daddy is a legendary hip-hop mogul and a instrumental figure in pop culture.
The American rapper, singer, record producer, entrepreneur and designer is one of the highest paid and richest celebrities in the world.
But what is his Net Worth in 2021? And how does he make his money?
What is Diddy's Net Worth in 2021?

Diddy's net worth is always a point of interest as he is one of the highest paid and richest celebrities in the world.

The 51-year-old icon is best known for his record label Bad Boy Entertainment, his solo musical career and other entrepreneurial pursuits.

The hip-hop mogul is one of the highest-paid and richest celebrities in the world and has been for two decades plus.

Between 2000 and 2020, Diddy earned well over $1 billion from his majorly lucrative business empire.

Diddy earns money from music royalties, partnerships and sponsorships and his investments in brands like Ciroq vodka.

The superstar also owns a stake in DeLeon tequila and an alkaline water brand called Aquahydrate.

Diddy. Picture: Getty

But how much is Diddy's net worth in 2021?

According to Celebrity Net Worth, Diddy's net worth is estimated at $885 million in 2021.

Did Diddy grow up rich? What was his early life like?

Early Life

Sean John Combs was born in Harlem, New York City, on November 4, 1969.

Combs was raised in Mount Vernon, New York, after his father was shot to death while sitting in his car on when Combs was just two years old.

Diddy's mother worked four jobs to support the family, which caused Diddy to want earn money.

Diddy got a job as a newspaper delivery boy, a doorman and a lavatory attendant to help his mother out financially.

Diddy in 2006.

Picture: Getty

In an interview with Evening Standard, Diddy revealed that his motivation to earn money came from "the look of embarrassment on her [his mother's] face sometimes when she couldn't provide for me the right way".

Combs also studied and graduated from the Roman Catholic Mouth Saint Michael Academy in 1987. He then attended Howard University as a business major.

Diddy and Bad Boy reunited for a tour in October 2016. Picture: Getty

Music Career

After leaving university in his sophomore year, Diddy managed to get an internship at New York's Uptown Records. He was then offered a job as a talent director.

While working at Uptown Records, he helped develop artists such as Jodeci and Mary J. Blige.

In 1993, Diddy was fired fired from Uptown, driving him to start his own label Bad Boy Entertainment – a joint venture with Arista Records.

Combs went on to sign The Notorious B.I.G, Usher, Boyz II Men and Mariah Carey.

Diddy released his solo debut single "Can't Hold Me Down" featuring Mase, in 1997. The track appeared on Diddy's debut album No Way Out.

From that point onwards, Diddy went onto see tremendous success in his music career.

How does Diddy spend his money?

Diddy is living lavishly with his money, splashing on huge homes, cars, jewels and taking care of his six children.