The 5 Biggest New Songs To Drop This Week (2nd September 2016)
2 September 2016, 12:19 | Updated: 29 March 2017, 11:43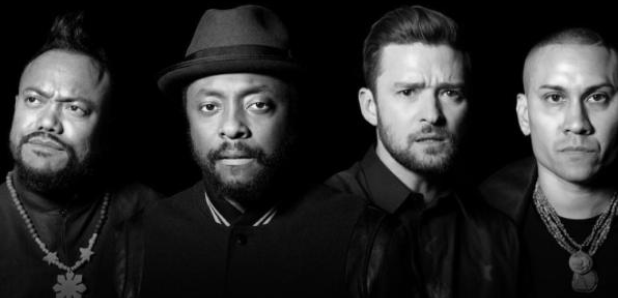 Featuring new Stormzy, Black Eyed Peas and more.
We round up all of the biggest new songs that you should be listening to this week. From Usher and Future's huge new slow jam 'Rivals' to Chris Brown's 'What Would You Do?', a response to his arrest this week, plus Black Eyed Peas have teamed up for a 'Where Is The Love' re-make, this time featuring some familiar faces.
Chris Brown - 'What Would You Do?'
Another week, another Chris Brown drama. The RnB singer was arrested and then released on bail this week and alongside posting a ton of Instagram videos explaining himself, he put his message into the music. Have a listen to 'What Would You Do?'
Black Eyed Peas feat. The World - '#WhereIsTheLove'
Black Eyed Peas have released a star-studded remake of their classic 2003 single 'Where Is The Love'. The updated version of their 'Elephunk' hit is called '#WHEREISTHELOVE' (feat. The World) and includes a host of famous faces such as Puff Daddy, Cassie, Mary J. Blige, Jamie Foxx, Nicole Scherzinger and The Game.
Krept & Konan - 'Dunya'
Krept and Konan have released the music video for their new song 'Dunya', taken from the official Brotherhood movie soundtrack. The UK Hip Hop duo address the issue of racism in the powerful Noel Clarke-directed visuals, discussing the murders of unarmed black men in the US and creatively flipping the concept.
Stormzy - 'Cold' (Preview)
NEW PREVIEW: #COLD my next single prod. by @SwiftaBeater - First Reveal. Gothenburg, Sweden RT! pic.twitter.com/8cvu6work5

— #MERKY (@Stormzy1) September 1, 2016
This week Stormzy previewed his next single titled 'Cold' by sharing a video of himself performing the track for the first time in Sweden. Listen to the Swifta Beaterproduced track above.
Usher Feat. Future - 'Rivals'
Usher's teamed up with Atlanta's very own, Future, for his latest slow jam 'Rivals'. The song was originally released as a Tidal exclusive but is now available to stream on Usher's YouTube page.